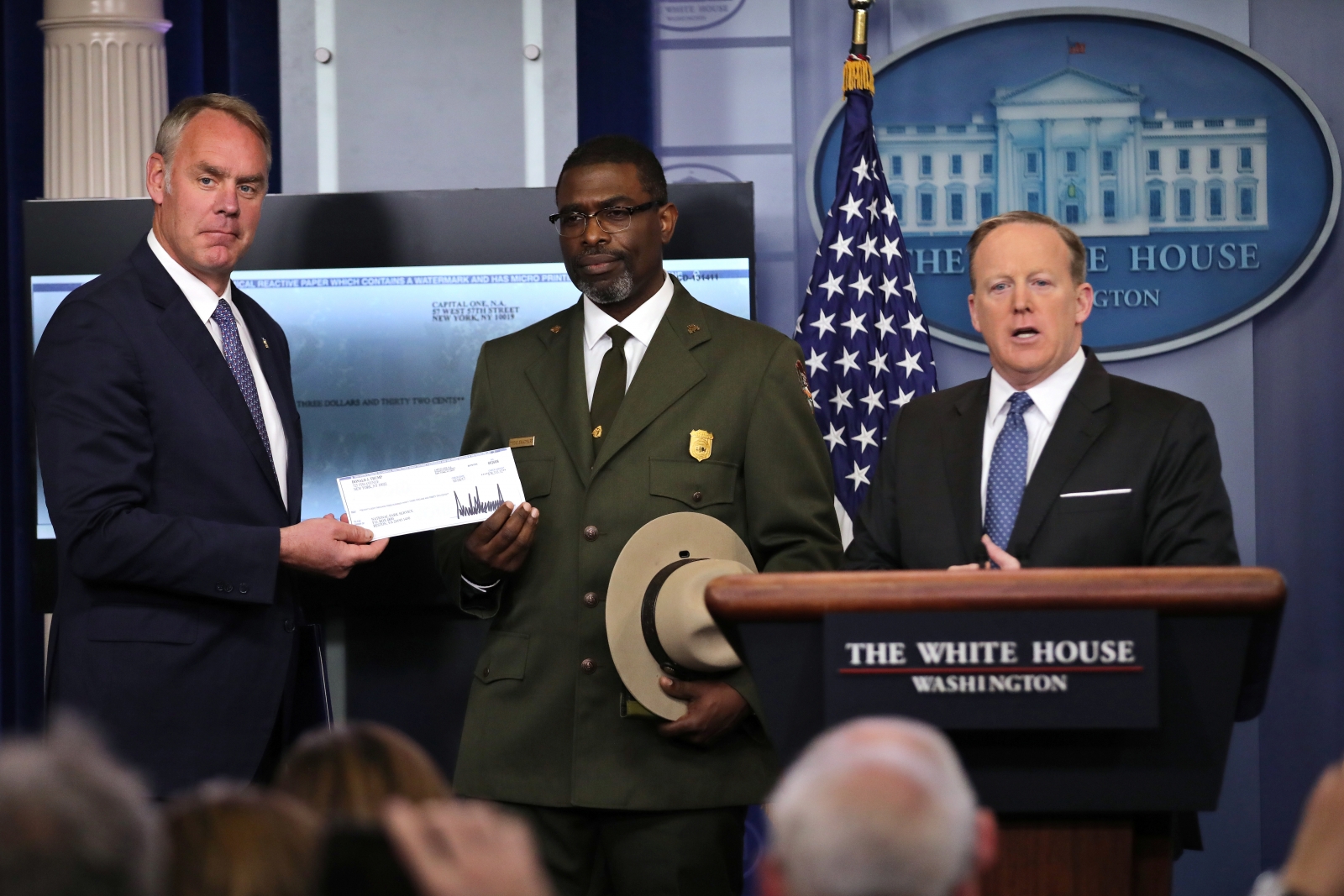 Donald Trump has donated the first quarter of his salary amounting to $78,333.32 (£62,721.85) to the US National Park Service, the White House said on Monday, (3 April).
"It's straight up. Every penny that the president received from the first quarter," White House Press Secretary Sean Spicer told reporters at a briefing.
"The president is personally proud to contribute the first quarter of his salary to the important mission of the Park Service, which is preserving our country's national security," he added.
During his campaign, Trump had pledged to donate his annual salary of $400,000 to charity if he was elected. In September 2015, at a town-hall style meeting he said that donating his salary "would be no big deal" for him.
The Interior Secretary Ryan Zinke, whose agency oversees national parks, monuments and other conservation properties, said he was "thrilled" by Trump's decision.
"We are going to dedicate and put it against the infrastructure on our nation's battlefields," Zinke said appearing at the press briefing room alongside Spicer.
In January, shortly after his inauguration, Trump sparred with the National Park Service when they tweeted out pictures comparing his inauguration crowd size to that of Barack Obama's inauguration crowd size in 2009.
An environmental group known as Sierra Club said that the donation was a "publicity stunt".
Michael Brune, director of the group, said in a statement: "If Donald Trump is actually interested in helping our parks, he should stop trying to slash their budgets to historically low levels."