Ivanka Trump to get West Wing office but no official White House position
The first daughter will voluntarily subject herself to ethics rules despite not being a government employee.
First Daughter Ivanka Trump is getting an office the White House West Wing as her advisory role in her father's administration continues to expand.
The White House confirmed Monday (20 March) that President Donald Trump's eldest daughter would get her own space in the West Wing, along with a government-issued phone and access to classified information, Reuters reported.
Her new office will be located on the West Wing's second floor next to senior adviser Dina Powell, who was promoted to a position on the National Security Council.
Trump's attorney told Politico that she will not have an official title and will not receive a salary. Jamie Gorelick, her attorney, said Trump will serve as her father's "eyes and ears" while giving broad-ranging advice to the president.
Ivanka Trump has been a constant presence in meetings with foreign leaders, most recently appearing next to Angela Merkel during the German chancellor's first official visit during the Trump administration.
Gorelick maintained that despite not having an official role in the administration, Ivanka Trump plans to follow the same ethics and records retention rules that are applied to government employees. Despite these assurances, ethics watchdogs have questioned whether she is doing enough to eliminate conflicts of interest.
Ivanka Trump's new role was given the all-clear by the White House counsel's office and any conflicts were "worked through" with the office of government ethics, her spokeswoman said.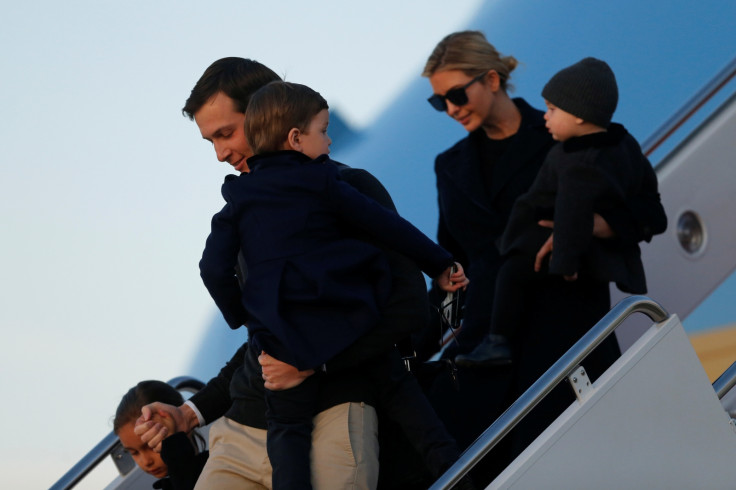 "I will continue to offer my father my candid advice and counsel, as I have for my entire life," the 35-year-old said in a statement. "While there is no modern precedent for an adult child of the president, I will voluntarily follow all of the ethics rules placed on government employees."
According to Politico, these rules include divesting her common stock, tech investments and investment funds—all which will appear on her husband, Jared Kushner's 278 financial disclosure form. The couple sold as much as $36.7m (£29m) in assets to comply with federal ethics rules, the Office of Government Ethics confirmed to Bloomberg News.
© Copyright IBTimes 2023. All rights reserved.