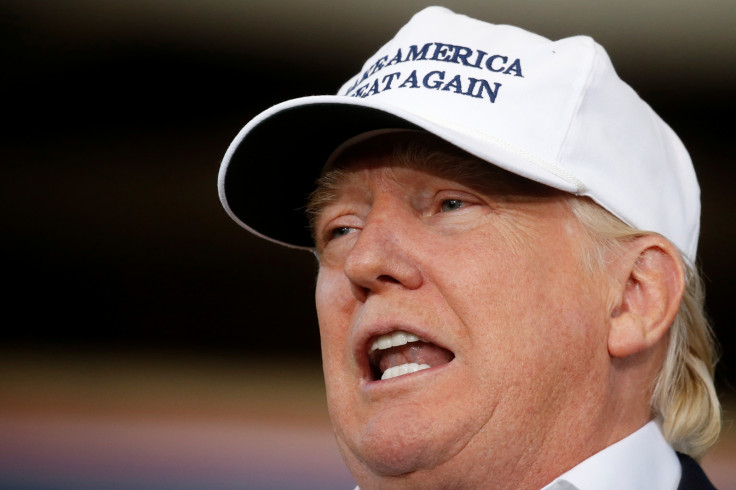 Republican presidential nominee Donald Trump has confirmed he will go to Mexico City to meet with Mexican President Enrique Peña Nieto before his speech in Arizona on immigration on Wednesday (31 August). Peña Nieto's office said the president invited last Friday (26 August) Trump and Democratic presidential nominee Hillary Clinton to visit.
According to the statement provided to The Washington Post, both received the invitations "on good terms" and that the GOP nominee decided to accept the invitation and pushed for a quick visit this week.
Trump confirmed reports of his visit on Twitter. "I have accepted the invitation of President Enrique Pena Nieto, of Mexico, and look very much forward to meeting him tomorrow," Trump wrote.
The Mexican president's office also confirmed the visit on Twitter, writing: "Mr @realDonaldTrump has accepted this invitation and will meet in private with President @EPN".
Prior to Trump's confirmation, it was reported that the Trump campaign and Mexican officials were discussing logistical and security concerns. The Washington Post noted that Trump will hold fundraisers in the morning in California and give his immigration speech in the evening at the Phoenix Convention Centre.
The meeting between the two men comes after a tense year between the Trump campaign and the Mexican government, the Washington Post noted.
Trump launched his campaign by calling Mexican immigrants to the US rapists and criminals and has repeatedly vowed he will force Mexico to pay for a border wall between the two countries. Meanwhile, Peña Nieto has compared Trump's rhetoric to that of Hitler or Mussolini.
In recent weeks, Trump has appeared to waver in his immigration policies, telling one media network he would consider working with immigrants and later recanting on another. The bombastic real estate mogul, who trails Clinton in the polls, vowed to clarify his position on illegal immigration on Wednesday.