The FBI has recovered around 30 emails that may be linked to the 2012 Benghazi terrorist attack in Libya during its investigation into Hillary Clinton's use of a private server.
"Using broad search terms, we have identified approximately 30 documents potentially responsive to a Benghazi-related request," State Department spokesman John Kirby said in a statement, according to The Hill. "At this time, we have not confirmed that the documents are, in fact, responsive, or whether they are duplicates of materials already provided to the Department by former Secretary Clinton in December 2014."
State Department lawyers told US District Court Judge Amit P Mehta on Tuesday (30 August) that the emails were not included in the cache of 55,000 pages previously handed over by Clinton.
The lawyers said that the department would need until the end of September to review the emails and redact any potentially classified information, The Associated Press (AP) reported.
Mehta asked why the review process would take so long and ordered the department to report within a week with additional details.
The State Department revealed the FBI had uncovered 14,900 emails that were deleted by Clinton. The former secretary of state previously claimed that she had only withheld and deleted personal emails not associated with her job.
The AP reported that the hearing was part of several lawsuits by the conservative group Judicial Watch, which has sued for access to government recordings involving Clinton. Judicial Watch also submitted 25 questions for the Democratic nominee regarding her 2009 decision to use a private server at home instead of a government account.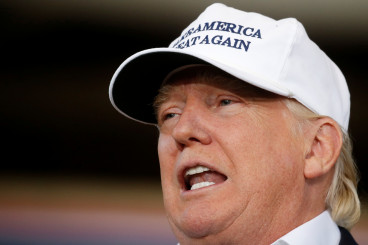 US District Court Judge Emmet G Sullivan ordered Clinton earlier this month to answer the group's questions under oath. While the group has established a 29 September deadline for Clinton, it was not immediately clear if Clinton is legally obligated to answer the questions before or after the November election.
Trump pounces
Clinton's Republican rival, Donald Trump, pounced on the latest development regarding her emails. "Clinton swore before a federal court and told the American people she handed over all her work-related emails.
"If Clinton did not consider emails about something as important as Benghazi to be work-related, one has to wonder what is contained in the other emails she attempted to wipe from her server," senior communications adviser Jason Miller said.
The AP reported the FBI is expected to release documents relating to its investigation into whether Clinton or her aides mishandled classified government information soon. An unnamed official said the documents would be made public as the FBI responds to Freedom of Information Act requests.
According to the Hill, FBI Director James Comey said in July that Clinton's lawyers relied on header information and search terms to look through the emails for work-related messages.
He told reporters that "it is highly likely their search terms missed some work-related emails" and told the House Oversight Committee that "we did not find evidence to indicate that they did the eraser to conceal things of any sort."