Donald Trump pledged during his campaign to abolish so-called "sanctuary cities" in the US under a programme to deport up to three million illegal immigrants from the country. The Republican president-elect is threatening to cut federal funding to these cities unless they comply with his demands. He claims that criminal illegal immigrants are let loose, putting people at risk.
"We will end the sanctuary cities that have resulted in so many needless deaths," Trump said in a campaign speech. "Cities that refuse to cooperate with federal authorities will not receive taxpayer dollars, and we will work with Congress to pass legislation to protect those jurisdictions that do assist federal authorities."
So what is a sanctuary city? These are jurisdictions that do not as a matter of policy cooperate fully with the federal government's US Immigration and Customs Enforcement (ICE) department. There are a couple of hundred of these jurisdictions, says ICE, and the level of noncooperation varies.
Some refuse to hand over to ICE undocumented migrants taken in by local authorities, in particular state or city police, unless there is a compelling reason, such as they have committed a serious crime. Others will not allow civil servants to ask people about their immigration status to avoid any obligations to enforce federal law, which many critics regard to be needlessly aggressive and stringent. In some areas, undocumented immigrants can still access public services because they are granted city ID cards without immigration checks.
On the list of sanctuary cities are some of the biggest cities in the US, including New York, Los Angeles, San Francisco, Washington DC, Chicago, Dallas, Houston, and Detroit, among others. Figures from ICE show that "state and local law enforcement agencies declined 16,495 immigration detainers, resulting in convicted criminals being released back into US communities with the potential to reoffend, notwithstanding ICE's request for those individuals." There are estimated to be as many as 11 million illegal immigrants in the US.
Despite the frustrations of federal immigration enforcers, there are practical reasons for why sanctuary cities do what they do. They argue that enforcing federal immigration law can actually be counterproductive when it comes to fighting crime.
"Witnesses and victims of crimes won't come forward if they think our police officers will question or detain them about their immigration status," said Minneapolis Mayor Betsy Hodges in a statement. "Our ordinance has helped us solve crime and keep communities safer. If our police were doing the work of ICE, Minneapolis would be less safe for everyone, regardless of immigration status."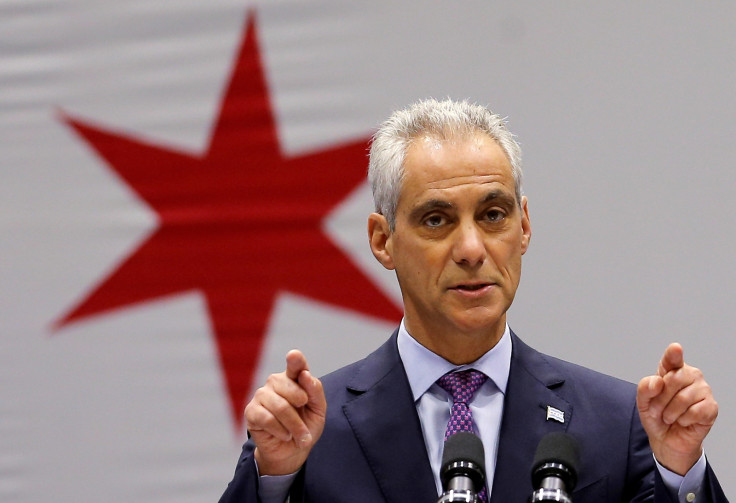 Police in Massachusetts – including the cities of Boston, Chelsea, Cambridge, and Lawrence, along with state police – told the Boston Herald that their officers won't break the trust they've built with immigrant communities. "We wouldn't be part of any effort of any kind of mass roundup," said Lawrence Police Chief Jim Fitzpatrick. "We encourage [immigrants] to not feel that their police department, in any way shape or form, is not there for them in times of crisis."
For many, it is also about morality as much as practicality, and the message sent out by local government to the communities they serve. "Seattle has always been a welcoming city," said Ed Murray, Mayor of Seattle, another sanctuary city. "The last thing I want is for us to start turning on our neighbours."
"To all the children and all the families who are unsure of their place because of what happened Tuesday [the US election]: you are safe, you are secure and you are supported in the city of Chicago," said Mayor Rahm Emanuel.