Bernie Sanders urges Trump to drop 'racist' chief strategist Stephen Bannon
Sanders attacked the appointment of the former Breitbart News executive.
Former Democratic presidential hopeful, Vermont Senator Bernie Sanders has called on President-elect Trump to retract his appointment of chief White House strategist Stephen Bannon, saying the former Breitbart executive was "unacceptable" and "racist".
Sanders, who vied with Hillary Clinton for the 2016 Democratic presidential nomination, told a crowd of students at George Washington University, that he had been deeply disappointed by Trump's victory in the November polls, attacking the Republican President-elect's views on climate change.
However, Sanders reserved the mainstay of his ire for Stephen Bannon whose appointment to a top White House role has inspired widespread criticism.
Bannon, a flag-bearer for the so-called alternative right in America, galvanised white supremacists in the US through his Website Breitbart News and played a key role in shaping the most controversial aspects of the Trump campaign.
"The president of the United States should not have a racist by his side," Sanders told his Washington audience, according to the Los Angeles Times.
Bannon's appointment has been welcomed by Ku Klux Klan leader David Duke and neo-Nazis and disparaged by Muslim and Jewish groups which fear an anti-Semitic and Islamophobic backlash.
Sanders offered some consolatory notes to Trump saying he would work with him on issues such as banking reform, adding that the President-elect needed to keep his election promises to the middle and working classes. "If those promises turn out to be hollow .... we will not only oppose his economic policies, we will expose the hypocrisy," he said.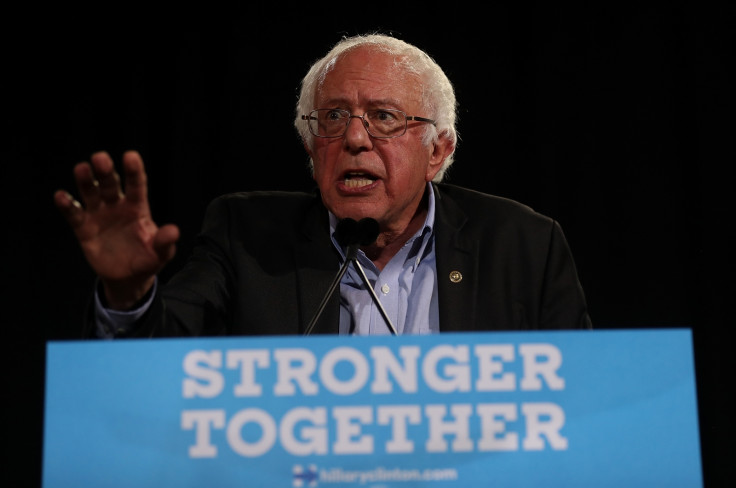 At least 120 House Democrats have signed a letter demanding Trump rescind his appointment of Bannon as chief strategist. The effort was led by Rhode Island Representative David Cicilline, while Democrats in the Senate have also spoken out.
"Your appointment of Stephen Bannon, whose ties to the White Nationalist movement have been well-documented, directly undermines your ability to unite the country," Cicilline wrote.
"As the Executive Chairman of Breitbart News, Mr Bannon repeatedly and aggressively pushed stories that promote anti-Semitism, xenophobia, and racism," he continued. "During an interview last summer, Mr Bannon bragged that Breitbart was 'the platform for the alt-right,' a movement that upholds White Nationalism while strongly rejecting diversity in any form."
© Copyright IBTimes 2023. All rights reserved.