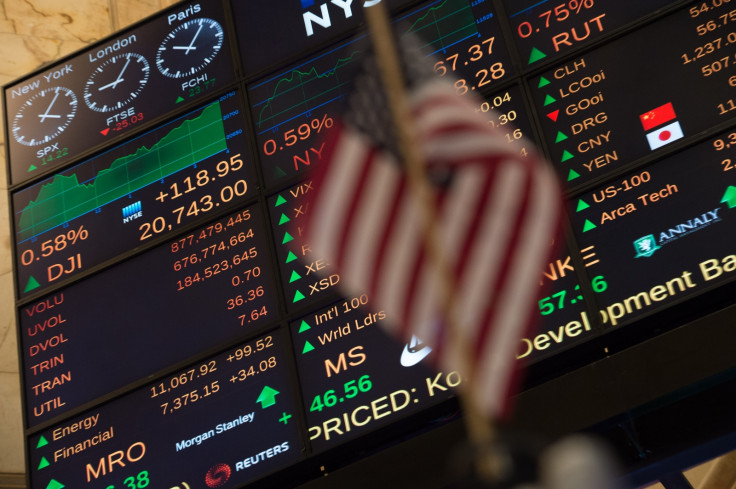 The Dow Jones Industrial Average got one step closer to a historic thirteenth day of gains on Monday (27 February) as it hit its twelfth straight record day. If it continues to rise on Tuesday, it will mark the longest stretch of gains in its more-than-100-year history.
The Dow rose by 15.68 points or 0.08%, to end at 20,837.44. The Nasdaq and S&P 500 similarly ended with gains: the Nasdaq rising 16.59 points, or 0.28%, to end at 5861.90 and the S&P 500 gaining 2.39 points, or 0.1%, to end at 2,369.73.
The streak of gains matches the longest such run in the Dow's history, ending in January 1987 - the same month that the index first topped 2,000 points.
US markets are awaiting a Tuesday night speech by US President Donald Trump to the joint houses of Congress, during which he is expected to give further insights into his agenda, including reforms to the tax and regulatory system and plans for a replacement to the Affordable Care Act.
Shares in Telsa dropped by 4.05% on Monday after Goldman Sachs downgraded them to 'sell'. Tenga Inc (TGNA) saw a rise of 3.5% after better-than-expected quarterly earnings.
Defence contractors all ended the day higher after news that Trump's budget would greatly increase military spending, to the detriment of other departments. Boeing (BA) rose 1.12% while Northrop Grumman (NOC) rose 1.45%.