Trump vows $54bn military boost while cutting domestic programmes, foreign aid
US State Department and Environmental Protection Agency expecting to see deep domestic spending cuts.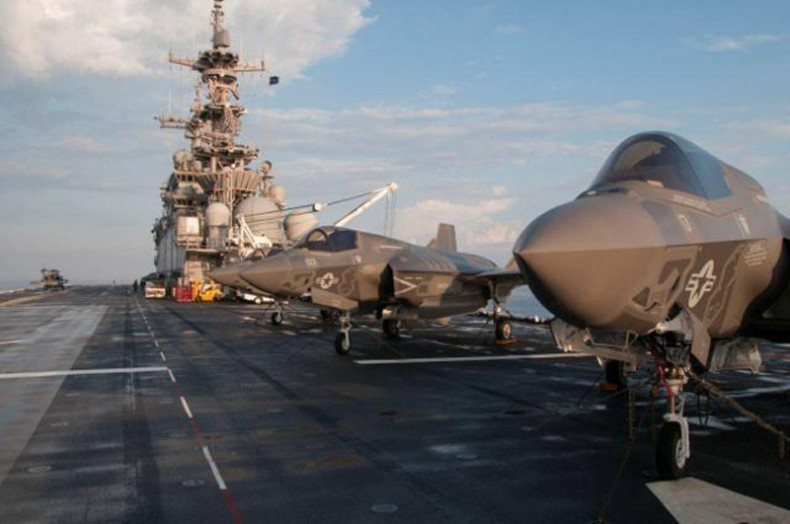 US President Donald Trump's first budget is set to give the American military a $54bn boost while cutting just as much from other domestic programmes, including foreign aid.
"This budget will be a public safety and national security budget," Trump said during a bipartisan gathering of US governors at the White House on Monday 27 February. He vowed the big defence spending increase, slashes to spending in domestic programs, and increases to law enforcement and infrastructure spending would make up key aspects of his budget proposal.
"Most federal agencies will see a reduction as a result", White House budget officials told reporters during a conference call on Monday. They cited "lower priority programmes" and "unauthorized programs" and places "where there is duplication" as Trump's prime targets.
The defence spending marks a 10% increase in spending on the Pentagon and a delivery on Trump's campaign promise to ramp up military spending.
US defence spending in 2015 reached $601bn. The military makes up roughly 54% of all federal discretionary, non-essential spending.
The White House is sending federal departments a budget proposal on Monday which is planned to be made public and sent to Congress in mid-March after cuts are negotiated. Trump's proposal is meant to maintain an equilibrium in spending without reducing America's $500bn federal deficit.
The president is also looking to cut foreign aid, which makes up 1% percent of US annual budget, White House budget officials told reporters during a call given under the condition of anonymity. It is unclear which projects, such as money for peacekeeping or refugees, will see the deepest cuts, but others should be expected at the US State Department and Environmental Protection Agency.
A government official told Reuters on Sunday that the State Department, which leads US diplomacy, protects and helps US citizens abroad, and assists US businesses in the international market, could be cut by as much as 30%.
Democrats and a few Republicans will likely resist vigorously such deep cuts to domestic programmes, meaning Trump's budget proposal could be the scene of a divisive political battle reminiscent of the 2013 US federal government shutdown.
President Trump will outline more of his plans during an address to a joint session of Congress on Tuesday 28 February.