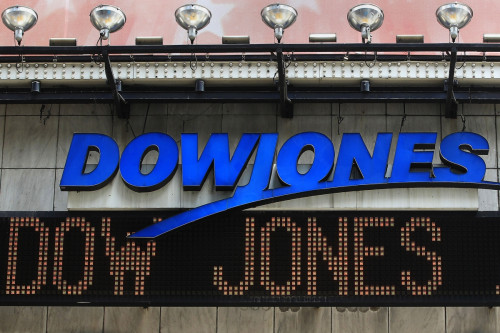 Len Fenwick has left the News Corp-owned Dow Jones group after only two years as the media giant's chief executive.
According to an announcement on Dow Jones's parent company's website, run by Rupert Murdoch, Fenwick will be replaced with William Lewis as Interim CEO, while a search for a permanent chief executive is underway, and as it plans to review Dow Jones' institutional strategy.
"We thank Lex for his time and energy at the helm of Dow Jones, and in particular for his original vision of DJX as an innovative way to integrate content and deliver it to customers in a timely manner," said Robert Thomson, chief executive of News Corp.
"We're reviewing the institutional strategy of Dow Jones with an eye towards changes that will deliver even more value to its customers.
Dow Jones' DJX information service has been in beta since its launch last year and Thomson added that as part of the new focus on strategy, "we're planning improvements to DJX."
"We will also be redoubling our efforts to develop The Wall Street Journal and its digital properties globally, which continue to serve the world's most influential readers with the most authoritative news and analysis," added Thomson.
Fenwick joined Dow Jones in February, 2012 after a 25-year career at Bloomberg, most recently as CEO of Bloomberg Ventures.
Lewis joined News Corp in 2010 as group general manager at News International (now News UK), and was appointed chief creative officer at News Corp by Thomson last year to build new businesses, target acquisitions and drive digital initiatives for the company.
Lewis previously served as Editor-in-Chief of the Telegraph Media Group in the UK, where he helped create a digitally integrated newsroom and pioneered web-first publishing.
He has also worked at the The Sunday Times and the Financial Times.
Lewis's appointment and Fenwick's replacement is the latest in a recent line of media executives that have left their groups under a dramatic change in strategy.
Tony Gallagher, editor of the Daily Telegraph, left the paper amid a shift in the newspaper's digital strategy after three years in charge.
His departure comes after Jason Seiken, a former US television executive, was appointed as the Telegraph's chief content officer in September.
The new interim acting print editor is Chris Evans, previously the assistant news editor, will become the acting print editor of the Telegraph on weekdays, while Ian MacGregor, already the editor of Sunday Telegraph, will take also responsibility for the Saturday edition.
Both will report to Seiken.