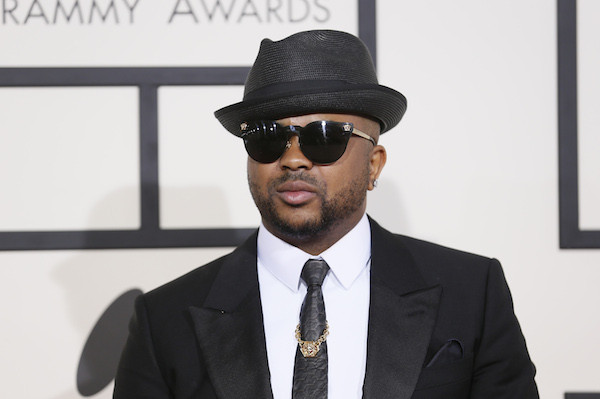 The hip-hop and R&B artist and producer who goes under the name The-Dream, is facing prison time after he was arrested for allegedly attacking his former girlfriend while she was six-months pregnant with his fifth child.
Lydia Nam alleges that the 36-year-old star, whose real name is Terius Nash, punched her and violently choked her before threatening to "kill her like O.J." during an argument at the Plaza Hotel in 2012.
She told police she didn't come to report the alleged assault until November 2013 because she feared for her life.
According to the criminal complaint obtained by TMZ, he pulled and dragged her by her hair, choked her with a necklace she was wearing, kicked and punched her in the head. He then grabbed her by the neck, pinned her to the wall and choked her again.
Nash, who was previously married to Christina Milian, was arraigned in Manhattan Criminal Court and charged with assault, strangulation, harassment and reckless endangerment after surrendering himself to the NYPD earlier this week.
During his court appearance he denied the allegations and claimed that Nam had a vendetta against him and her accusations stemmed from civil litigation and a child support dispute.
His lawyer said in a statement: "Dream voluntarily surrendered to the Midtown North Precinct this morning in order to responsibly address the false allegations filed against him by Lydia Nam.
"He is innocent of the charges filed against him today, and we are confident that when this case is concluded and all the evidence has been reviewed, it will be clear that he is innocent."
After being released on $20,000 bail, The-Dream said: "I have nothing to say. It'll all come out. There are worse things in the world going on."
Nash is an accomplished writer who has penned hits including Beyonce's Single Ladies (Put a Ring On It), Rihanna's Umbrella and Justin Bieber's Baby.