Drug chain CVS drops Mylan's EpiPen for alternative costing sixth of the price
Mylan was at the heart of a firestorm after it raised prices by 450% since 2004.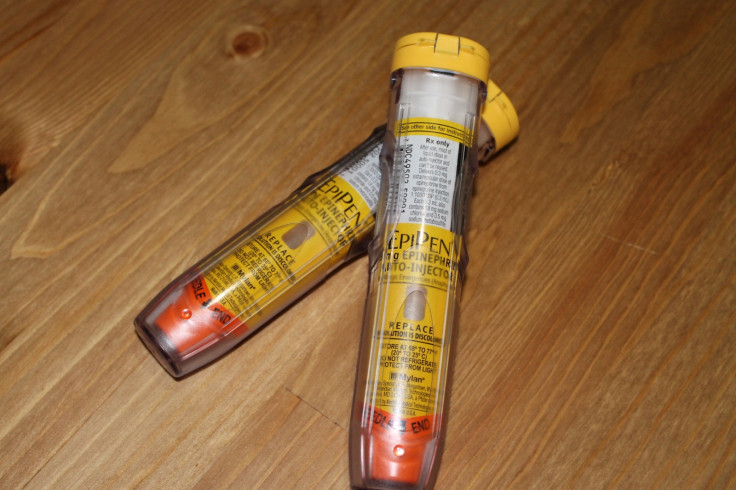 US pharmacy chain CVS is now selling a generic version of Mylan's lifesaving EpiPen for a sixth of the price, after complaints costs were artificially hiked.
Mylan was at the centre of a firestorm after it was revealed the drug company continually raised the price of EpiPens until it cost over $600 (£493) – a hike of over 450% since 2004.
On Thursday (12 January), CVS announced it has dropped Mylan's EpiPen for competitor Adrenaclick, produced by Impax Labratories.
Adrenaclick is an epinephrine auto-injector that was approved by the US Food and Drug Administration in 2003.
Epinephrine auto-injectors are used to administer a dose of adrenaline to people suffering severe allergic reactions, which can often be life-threatening.
In a statement, CVS Pharmacy President Helena Foulkes said: "As a health care company focused on helping people on their path to better health, we recognised that there was an urgent need in the marketplace for a less expensive epinephrine auto-injector for patients with life-threatening allergies."
The company, which is America's second largest drug chain and has over 9,600 outlets, said it would be stocking Adrenaclick for $109.99 for a two-pack.
Those who need to have access to the hormone will experience huge savings as epinephrine has a 12-month expiry date, meaning it has to be replaced even if they never used the old one.
Many schools also stock the injectors, which are used to stop anaphylaxis, the allergic reactions to insect bites, stings and foods like nuts and eggs.
President-elect Donald Trump criticised pharmaceutical companies in his first press conference since winning the election.
"We have to get our drug industry coming back," Trump said.
"Our drug industry has been disastrous. They're leaving left and right. They supply our drugs, but they don't make them here – to a large extent.
"The thing that we have to do is to create new bidding procedures for the drug industry because they're getting away with murder."
© Copyright IBTimes 2023. All rights reserved.