Drug-resistant malaria is spreading to "critical border regions" of Southeast Asia, posing serious threats to global malaria control, experts have said.
Researchers have found resistance to the artemisinin, used to treat Plasmodium falciparum - the most deadly form of malaria-causing parasite – is now established in Western Cambodia, Thailand, Vietnam, Eastern Myanmar and Northern Cambodia.
The study, published in the New England Journal of Medicine, also found signs of resistance in Central Myanmar, Southern Laos and Northeastern Cambodia.
Researchers said that at present, there are no signs of resistance in Kenya, Nigeria and the Democratic Republic of Congo, but that this could change.
Jeremy Farrar, Director of the Wellcome Trust says: "If resistance spreads out of Asia and into Africa much of the great progress in reducing deaths from malaria will be reversed. Our ability to respond to these rapidly emerging health problems depends on swift gathering of evidence, which can be quickly translated into public health and clinical interventions that are then implemented.
"Antimicrobial resistance is happening now. This is not just a threat for the future, it is today's reality."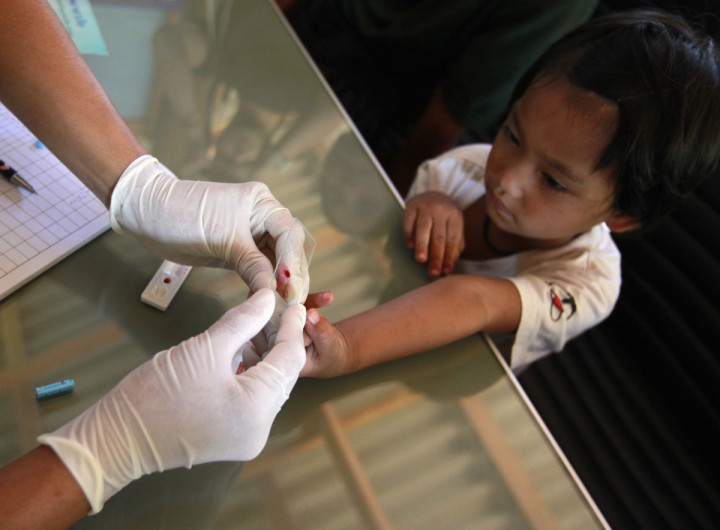 Researchers used samples from 15 sites in 10 malaria-epidemic countries over two years. They examined responses of malaria-infected people to artemisinin. Their blood was analysed to measure if the parasite had been cleared from the patient's blood.
Patients who had parasites in their blood 72 hours after treatment – the test for artemisinin resistance - ranged from 0% in Kenya to 68% in Eastern Thailand.
Nicholas White, senior author of the study, said: "It may still be possible to prevent the spread of artemisinin resistant malaria parasites across Asia and then to Africa by eliminating them, but that window of opportunity is closing fast. Conventional malaria control approaches won't be enough –we will need to take more radical action and make this a global public health priority, without delay."
Experts said that while artemisinin treatments are still very effective at curing patients, it is important to be vigilant as cure rates begin to fall and resistance becomes established.
While new malaria medicines are being developed, they are still unlikely to be available for several years. "The artemisinin drugs are arguably the best antimalarials we have ever had. We need to conserve them in areas where they are still working well," said Elizabeth Ashley, lead scientist of the TRAC study.