Adele: So Drunk I Forgot Words to my Own Song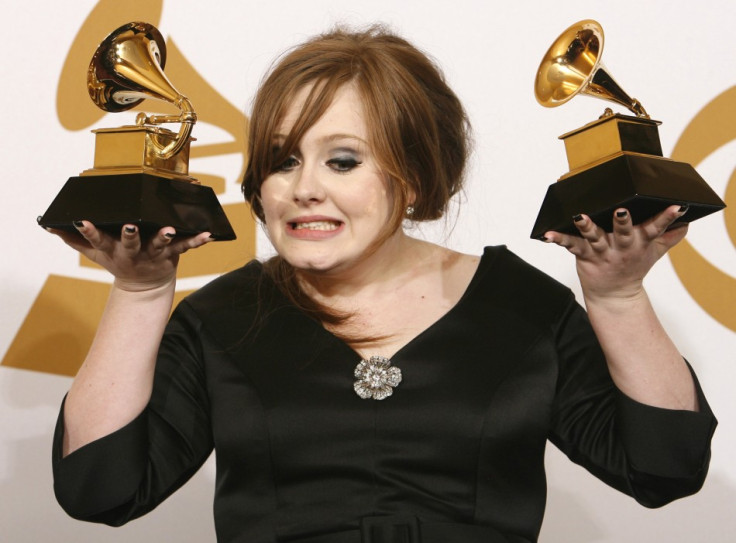 Award-winning singer Adele struggled with alcohol abuse at the start of her career, an unauthorised biography has claimed.
The book, by Marc Shapiro and published in US, says that on one occasion the Rolling in the Deep hitmaker was so drunk that she forgot the words to her own songs and fell off a stool mid-concert.
The 24-year-old London-born singer is said to have opened up about her drink problem during an interview with Shapiro.
He quotes her as saying: "I got so drunk by the time I went on at 2am I had forgotten the words to my own songs."
Shapiro also implies that Adele's issues with alcohol may have been hereditary. Her now estranged father was allegedly an alcoholic.
The singer had made no secret of her drink issues. In 2009, she told Nylon magazine: "I was drinking far too much."
In Adele: The Biography, the author chronicles the singer-songwriter's childhood as the daughter of a single mother.
He tells all about the singer's rags to riches story and details her struggles with her personal demons and the heartbreak that produced her award-winning albums.
In June, Adele said she was expecting her first child with boyfriend Simon Konecki but as the book reveals, relationships have not always been so easy for songstress.
Shapiro writes that the singer suffered her first major heartache after she fell in love with a bisexual boy who eventually cheated.
The biographer goes on to reveal that the relationship with her bisexual lover was so volatile that Adele would often drown her sorrows to deal with the pain.
"Adele would drink more than normal to salve the heartbreak," he writes.
Adele: The Biography is goes on sale on July 17
© Copyright IBTimes 2023. All rights reserved.