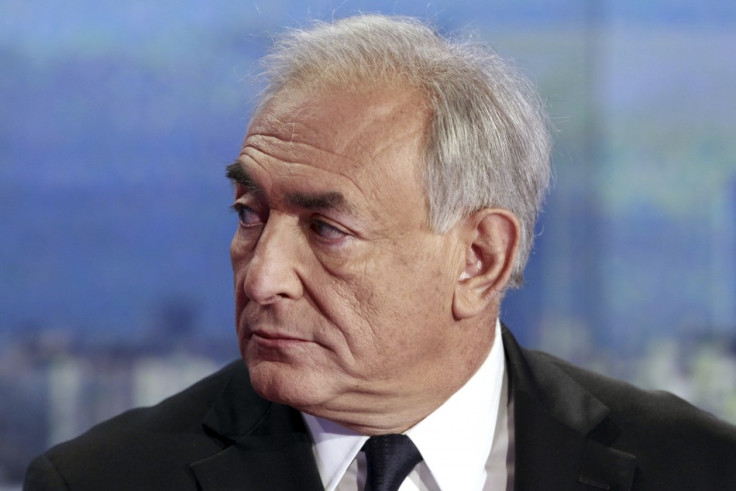 Former International Monetary Fund (IMF) chief and French presidential contender Dominique Strauss-Kahn faces fresh rape allegations after a prostitute claimed he and three friends forced her to have group sex.
Magistrates in Lille, northern France, who are investigating DSK's alleged involvement in a vice ring, have asked for a new probe to be opened into claims of gang-rape.
"The prosecution is studying the request," a spokeswoman for the prosecutors said. "There are two possible options: the request is turned down or police open a preliminary investigation."
A Belgian hooker, known as Marie Anne S, and another young escort working for a prostitution ring in France, said they were sent to the Washington DC with businessmen Fabrice Paszkowski and David Roquet and policeman Jean-Christophe Lagarde to take part in bunga bunga-style parties.
Marie Anne S claimed a man in the group held her down and forced her into sex.
DSK was arrested in New York in May last year on charges of trying to rape a hotel maid. The scandal dashed his ambition to run for French president, although criminal charges were later dropped over concerns about the maid's credibility.
A judge has rejected DSK's claim of diplomatic immunity because of his former post as head of the IMF and has asked for the case to be moved forward.
Strauss-Kahn has denied all the claims.
He denied knowing that money was given to young women who came to his "soirees libertine" at hotels in Washington, Paris, Lille and Belgium.
DSK's fall allowed Francois Holland to rise as the Socialist candidate for the French presidential election. He has a six-point lead against incumbent Nicolas Sarkozy for Sunday's runoff vote.
The French left have severed ties with Strauss-Kahn to avoid embarrassment during the presidential campaign. Several high-profile Socialists walked out of a lawmaker's birthday party when they discovered he was attending.
Dominique Strauss-Kahn:The Deadpan, Debauched Don Giovanni of French Politics