Dubai With Attitude: Hip-hop meets cabaret at The Act, UAE's hottest urban club night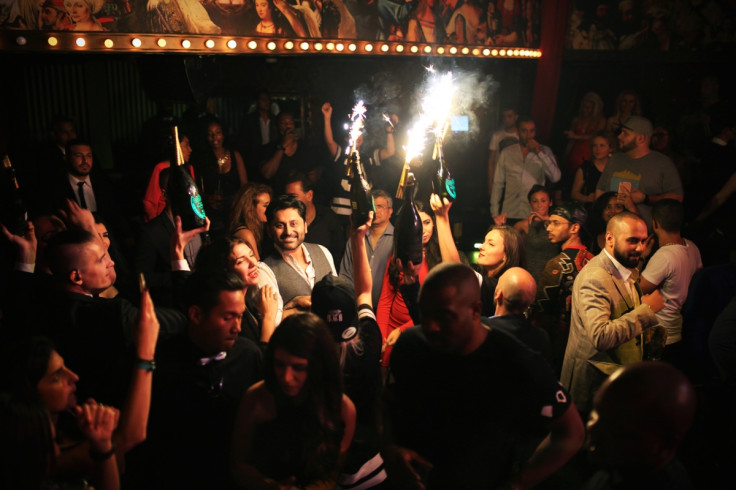 Dubai may seem like an unlikely destination for hip hop lovers to venture to, but contrary to preconceptions and stereotypes, they would be in for a pleasant surprise if they took a leap of faith.
With its new night Dubai With Attitude successfully launched, club venue The Act has become the place-to-be on Thursday evenings for those looking to unwind to the cool, beat driven sounds of hip hop and r'n'b. What's more, with a delicious Japanese-Peruvian menu of cuisine on offer, Dubai With Attitude offers an extra dash of spice to your Salt-N-Pepa. IBTimes UK had the pleasure of sampling the tasty delights to see if it was worth all the fuss.
Located on the 42nd floor of the Shangri-La Hotel, DWA is a trippy experience in more ways than one. Life-size cardboard cut-outs of Nicki Minaj and Jay Z will greet you at the entrance which ,initially, seems a little juxtaposed against the plush, spotless exterior of the Shangri-La. However, once inside, the edgy decor of The Act somehow fits into place.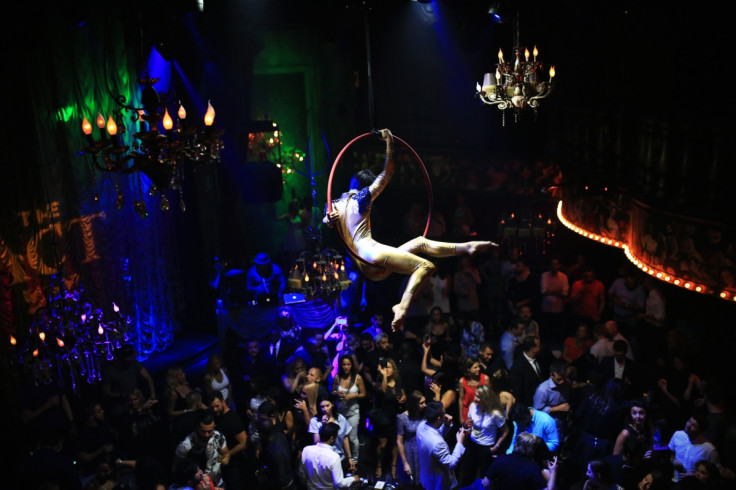 Once the evening is fully underway, it's not hard to see why DWA has already attracted the likes of UK rap duo Krept & Konan and global heavyweights Talib Kweli, DJ Premier and Lil Jon. Before the real fun begins, guests are served with an incredibly appetising dinner which can only be described as an intricate banquet. The fusion of Japanese and Peruvian delicacies blended perfectly together, with starters including prawn causa, ceviche de salmon and chicken broster, while the mains included spiced grilled sea bass and pollo al miso.
As diners tuck into their feasts, there is an interruption every 10-15 minutes or so from a variety of incredibly talented entertainers, performing jaw-dropping juggling tricks, trapeze and dance routines. Considering the night is about to be transformed into a complete hip hop hangout, the sexy cabaret vibe comes as a surprise and feels almost surreal.
Then, with a swift and sudden change of tempo in music and the removal of tables and chairs, a dance floor suddenly emerges in the middle of the venue like magic while crowds flood the floor. Despite the airs and graces of Dubai, the atmosphere is surprisingly relaxed at The Act, with clubbers not afraid to get low, twerk and booty-pop as is accustomed at any contemporary hip hop and r'n'b night found anywhere in the world.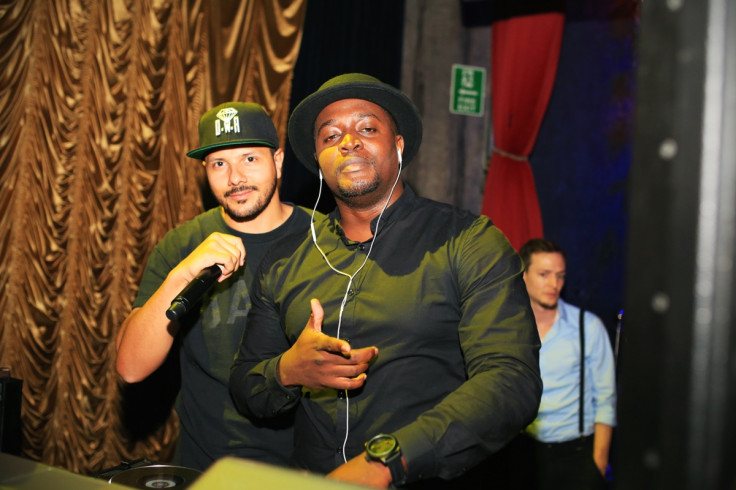 In the absence of a high-profile musician to entertain the crowd, as was the case on 14 April, The Act is brought to life by DJ Junior J and DJ Crown Prince who seamlessly keep clubbers on their feet with classic hip hop and r'n'b tracks from an impressive selection of old gems and brand new cuts. There is barely an urban banger left untouched, ranging from WSTRN, Ludacris and the uber cool, southern swag of Future.
So why is hip hop becoming increasingly more of a draw in Dubai? Well, if there's any genre of music that could fill a dance floor for the duration of the night and stir up a sense of nostalgia then it's urban. And from the perspective of an artist or performer, Dubai is a city all about flashing the cash and flaunting a lavish lifestyle. If artists want to get booked and, as a result, be paid handsomely, then the UAE is undoubtedly the place for it.
Plus, there's nothing more that screams "hip hop swagger" than partying high up on the 42nd floor - and one of the highest theatre-club locations in the world.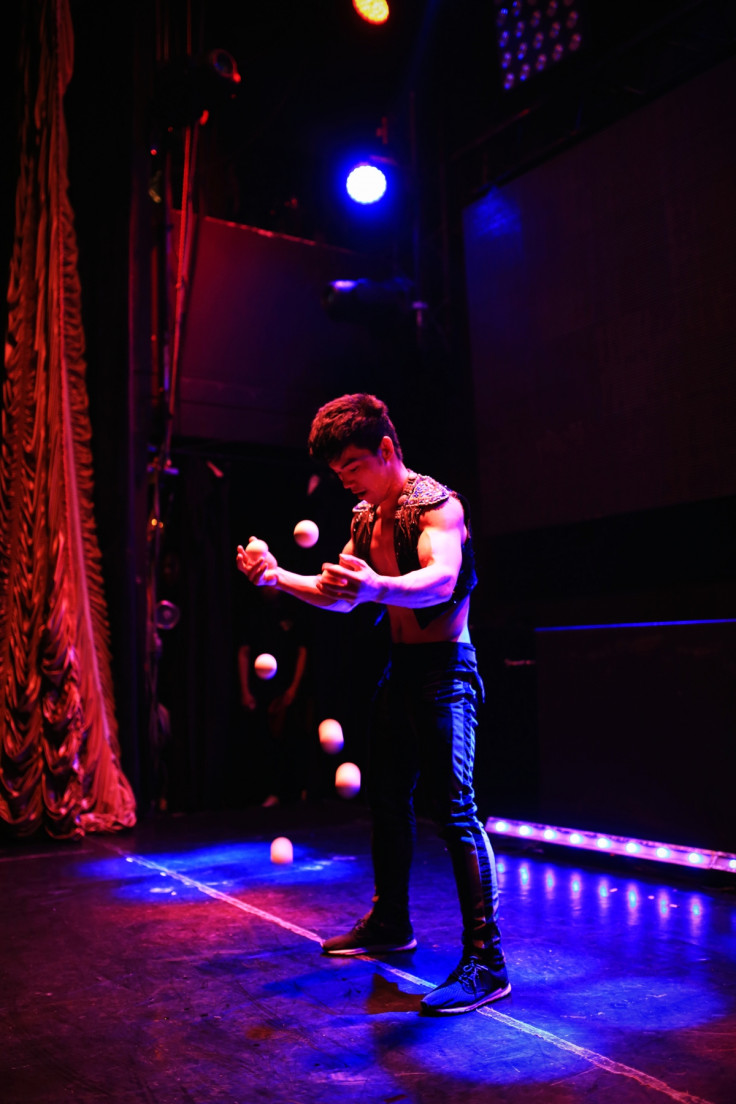 © Copyright IBTimes 2023. All rights reserved.