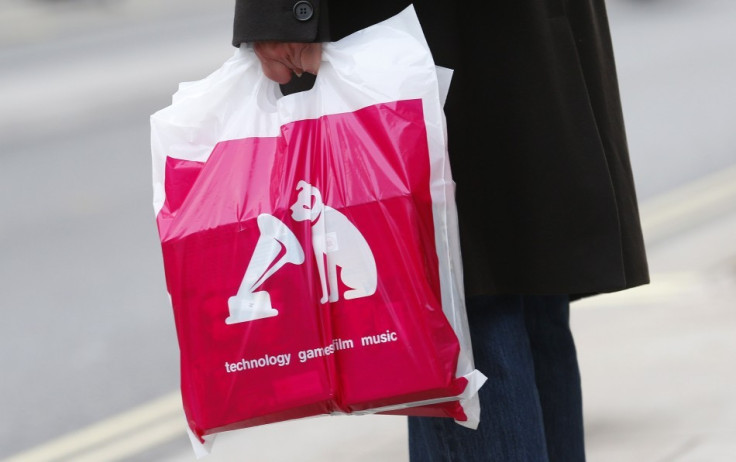 A grandfather from Ireland has shoplifted a number of games from HMV after the store said it was no longer accepting gift vouchers as a form of payment.
Eric Nolan, from Tyrellstown, Dublin, had bought his grandson a HMV gift voucher worth €40 for Christmas.
When the store went into administration on Tuesday, the high-street retailer said it would not be accepting vouchers for products at its 239 stores.
Nolan told the Irish Independent he was furious after hearing that gift vouchers would not be accepted. "Somebody has made a conscious decision not to pay out on vouchers and it's despicable," he said.
He went to HMV with his grandson, who picked out three computer games - Euro Truck Simulator 2, The Sims 3 Town Life and Rail Simulator. The total cost came to €46.80.
Nolan unsuccessfully attempted to get staff to accept the gift voucher as payment and when they refused he left ther store with the games. Security staff followed him down Dublin's Henry Street for some time but eventually gave up.
Nolan said: "We are a nation of sheep - but I was determined to win this.
"HMV has taken hundreds of thousands of euro from the Irish people this Christmas and we shouldn't put up with it."
The grandfather said he plans to post the voucher to the HMV store along with the owing €6.80.
In Oxford, police were called to the HMV store in Oxford following a "minor dispute" between staff and shoppers who were told they could not use their gift cards.
The collapse of HMV could result in 4,500 job losses. Its announcement follows a number of high-profile retailers succumbing to the recession; Jessops, Comet and Blockbusters have all recently gone into administration.