Dublin Web Summit: Inside Ireland's Tech Start-Up Scene
With the Dublin Web Summit in full swing, the technology industry is turning its attention to Ireland, and start-ups from all over are getting the opportunity to show off in Europe's largest web event.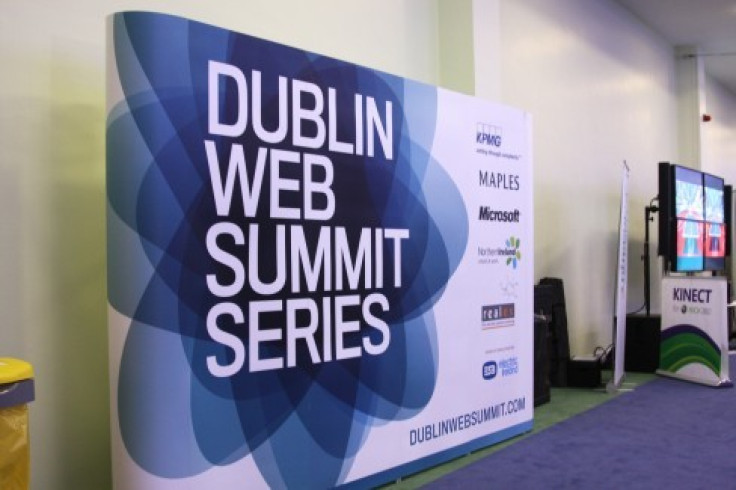 This is a good opportunity for Enterprise Ireland, a government-backed initiative that helps start-ups in Ireland grow and secure links to other countries.
Dublin may not ring as a start-up hub to your ears, but the city is seeing the industry grow and expand, with a real interest from companies to move to Ireland.
Google, Facebook and Amazon are only some of the big-name tech companies that have set up headquarters in Ireland, and their presence is making it very attractive for start-ups to settle in as well.
Enterprise Ireland offers funding for companies between 200,000 and 500,000€ (£160,000 - £405,000), taking a small stake in return, never more than 10 percent. "We are a partner that gives a lot and asks for little in return,"Naghmeh Reilly, senior marketing executive for the overseas activities, explains.
Enterprise Ireland has been actively looking to attract start-ups from all over to move to the country. In order to get funding, start-ups need to be in the technology sector, set up headquarters in Ireland, create at least 10 jobs and have the ability to scale up internationally.
"We have offices all around the world and let our companies use these offices. It is something that really helps them make international contacts. We can organise meetings with Venture Capitalists and angels from around the world. This is a real asset for companies."
Ireland may be a small country, but it has plenty of resources that are made available for start-ups by Enterprise Ireland. And the community is really vibrant.
As one entrepreneur explained, they know how to drink in Ireland. "I thought I was a seasoned drinker, but the Irish destroyed me. It's something else," jokes Richard Barnwell, founder and CEO of crossplatform games company Digit [digitgaming.com].
Richard decided to move his company to Ireland, and one of the reasons for this was due to the atmosphere. "We are a gaming company, so we looked around London, Guildford and Dublin. In the end, Dublin won due to the atmosphere. It's such a buzzing place."
The first game, set for release at the beginning of 2013, has received a lot of international interest after Lord Sugar tweeted about their launch. The tweet went as far as securing Digit a book deal with Penguin Publishers and spur some talks for a TV series.
Digit secured funding from private funds, and also received investment from Enterprise Ireland.
"Being in Ireland, we have really easy access to a whole range of companies. It's a very open community here. We heard about Enterprise Ireland pretty fast. Every good company here has funding from it - or are at least in talks about future funding. If a company doesn't have ties with Enterprise Ireland, something is wrong." Barnwell continues.
And as the sector continues to grow in the country, we can expect to hear some great things from companies based in Ireland.
Balcony TV, for example, has been somewhat of an international success. Started on someone's balcony, the movement has now spread out of the country and is touted as a YouTube phenomenon. Bands perform on people's balconies and are broadcast on the internet.
As YouTube tries to set itself as a competitor to network cables, the interest to invest in original content has grown fast recently, and Balcony TV has secured funding from three American venture capitalist firms, raising $1m (£620,000).
The start-up scene is still growing and finding its feet, but as it expands we can expect to hear more from start-ups setting up in the green country.
© Copyright IBTimes 2023. All rights reserved.