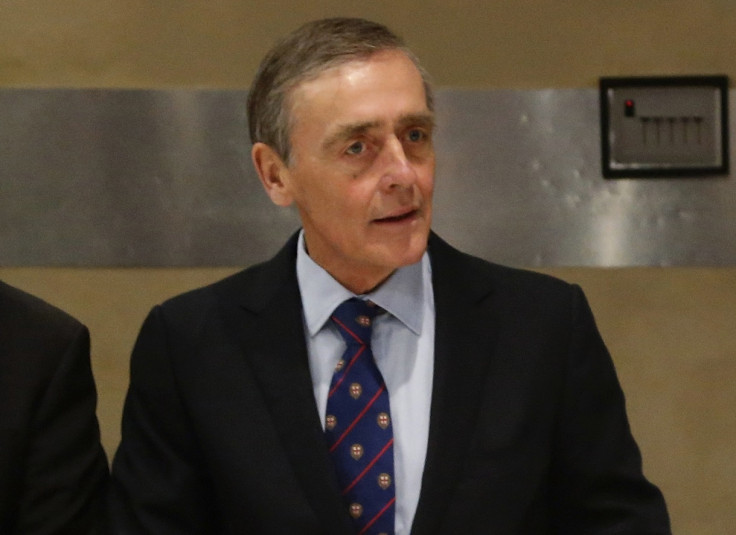 Billionaire landowner the Duke of Westminster died of a heart attack, it has been confirmed.
Gerald Cavendish Grosvenor passed away aged 64 on Tuesday (9 August) after suddenly falling ill on his Abbeystead grouse shooting estate in Lancashire.
Preston coroner's office said on Thursday no inquest would be held as the cause of death was natural.
Lancashire Police said the Duke had been walking in the Trough of Bowland valley in the afternoon when he fell ill. He was airlifted to Royal Preston hospital, where he later died.
The Duke, who was a close friend of the Royal Family, was thought to be the third richest person in the UK with a fortune estimated at $10.8bn (£8.3bn, €9.7bn), according to Forbes magazine.
The father-of-four owned 190 acres in Belgravia, one of London's most expensive areas, and thousands of acres in Scotland and Spain.
Due to the historic custom regarding male primogeniture, his 25-year-old son, Hugh Grosvenor, is set to inherit his title and the family seat in Eaton Hall over his two older sisters, Lady Tamara and Lady Edwina.
On the Grosvenor website, a message posted about the Duke on Thursday said: "He was a passionate country man, committed soldier, an excellent shot, a true entrepreneur and, importantly, he went out of his way to be courteous and humorous with all people, regardless of status or wealth."
He became the sixth Duke of Westminster in 1979 aged just 27 after the death of his father Robert, who only inherited the title after his brother died without an heir. Gerald married Natalia Phillips in 1978 and had one son and three daughters. A close friend of the Royal Family, he was asked by Prince Charles to be a mentor for son William.
In a statement through their Kensington Palace office following his death, William and Kate had said: "The Duke and Duchess of Cambridge were very sad to learn of the Duke of Westminster's passing yesterday. Their thoughts are very much with his family this morning."
A Clarence House spokesman said the Prince of Wales and Duchess of Cornwall were "deeply shocked and greatly saddened" by the sudden death of their friend.