Sunday Times Rich List 2016: Property investors outperform elite wealth index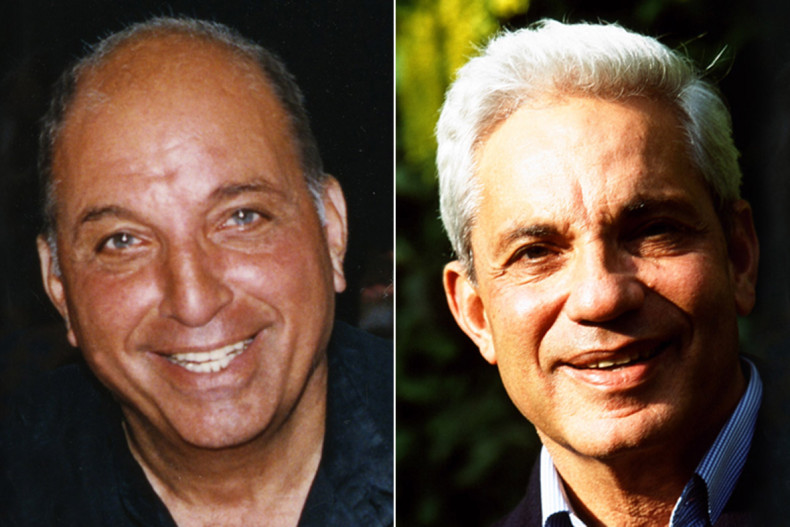 Property investors were among the strongest performers in The Sunday Times Rich List 2016, as their wealth outperformed the index. Sibling property tycoons David and Simon Reuben topped the list of Britain's wealthiest people after seeing their net worth rise by £3.4bn ($4.9bn) to £13.1bn. Included in their property portfolio is the Millbank Tower in the heart of Westminster, home to Conservative Party HQ.
Of those on the 1,000-strong rich list who have significant investments in property, 100 saw their wealth increase over the past year; seven were new entries; 39 saw no growth or loss of wealth; and just 19 saw their wealth drop. The combined wealth of those with investments in property in 2016 is £137.8bn, though many have other assets.
Proportionately, property investors outperformed the whole rich list. Of those with property portfolios, 60.6% saw their wealth increase against 49.6% of the rich list. Moreover, just 11.5% of property investors saw their wealth fall during the year, compared to 16.8% of the rich list.
"A lot of the people with property interests, as part of their portfolio interests, have those investments in commercial rather than residential property," said Trevor Abrahmsohn, managing director of Glentree Estates, a luxury property agency in London, to IBTimes UK.
"They obviously own lovely homes, I'm sure, in London. And I'm sure those lovely homes have had a correction in value in line with other quality residential properties in London. But that will be a relatively small part of their overall wealth. Their wealth will come from their portfolios that either they own directly, or own in funds, etc.
"In the main, commercial property has done well over the last few years... Commercial property lagged behind residential property for a number of years, particularly after 2008, when there was a contraction... and then, over the past three, four years, it has done remarkably well."
Near the top of the rich list is the Duke of Westminster, owner of Grosvenor Group, whose wealth increased by £790m to £9.35bn, taking him up to sixth place. Grosvenor is invested heavily in London property, owning swathes of commercial and residential space in the city's most expensive postcodes.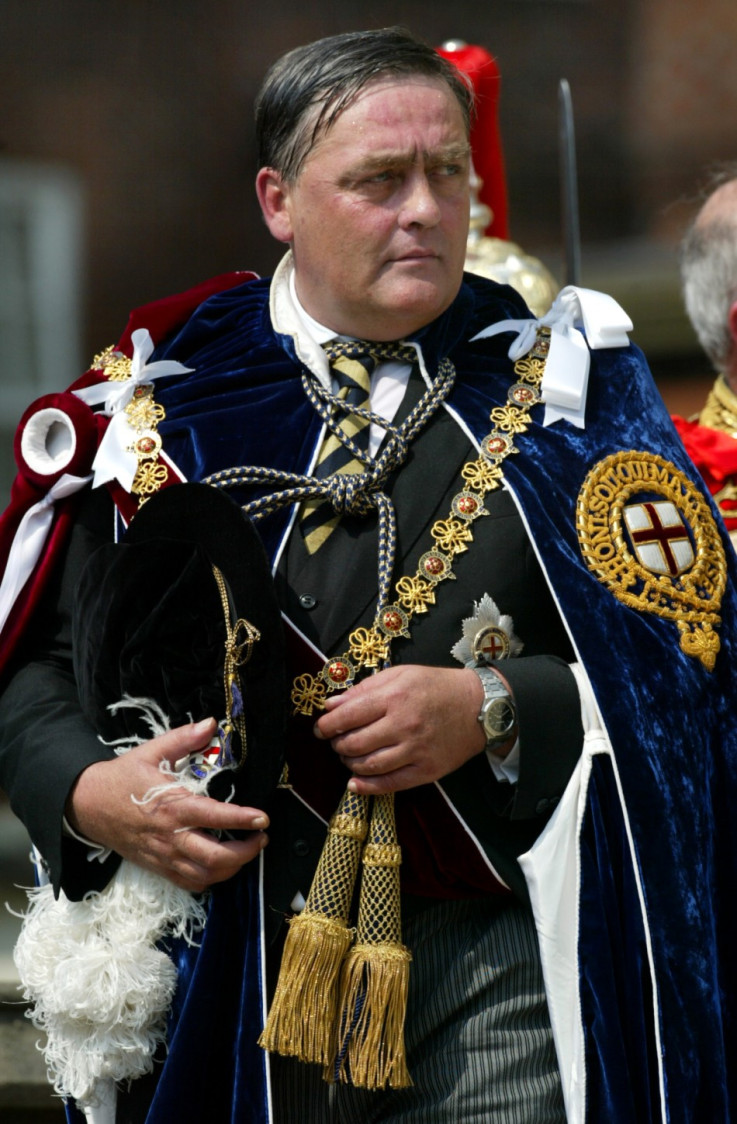 Britain's Duke of Westminster, Gerald Cavendish Grosvenor
Reuters
Next on the property rich list is the Barclay brothers, owners of Telegraph Media Group, who climbed to twelfth place with a £500m increase in their wealth, making them worth £7bn overall. "The Barclay twins last year sold their stake in the Maybourne Group of luxury hotels, comprising Claridge's, the Berkeley and the Connaught in central London," said The Sunday Times. The deal was worth £2.4bn. They still own the Ritz Hotel.
Earl Cadogan and his family, who rose to sixteenth place, are worth £5.7bn after a £900m rise. They are heavily invested in London property, both residential and commercial in large swathes of Chelsea, through the Cadogan Group company.
Following Cadogan in the property rich list is a new entry, the American financier John Grayken, who at twentieth place is worth £4.4bn. "The British property operation Quintain was bought for £700m in July by the US private equity firm Lone Star," according to The Sunday Times. "Quintain has planning permission for around 5,500 homes in the Wembley area. Lone Star is headed by ex-Morgan Stanley banker Grayken, 59, who was born in Boston and lives in a Surrey mansion. He founded Lone Star in 1995."
However, investors in British property face a torrent of tax rises, including an annual levy on homes owned by offshore entities, an extra 3% levy on top of basic stamp duty rates for purchases of additional properties, and higher stamp duty for more expensive commercial buildings.
Glentree's Abrahamsohn said Osborne's tax increases on high-end property, and his abolition of non-dom tax status, are hurting the market. He said 70% of his wealthy non-dom clients now plan to sell-up and pull out of London, "which is a great pity" because most pay tax in the UK.
"How can we afford to expel — because that's what we're doing — these wealth creators? How can any nation afford to lose these wealth creators? They can't. This is one of the reasons why the chancellor is losing credibility for his financial governance."
Moreover, a weaker global economy caused by falling commodity prices and China's slowdown, is denting demand for luxury property, making it a less attractive investment as potential future returns dwindle. Prime London property prices saw their slowest annual growth rate for six years during March 2016. On average, prime property prices in the city grew by just 0.8% over the year, according to the estate agent Knight Frank in its London Residential Review.
The finance boss of Grosvenor Group, whose owner the Duke of Westminster is sixth on The Sunday Times Rich List, warned of an imminent correction in the property market, after years of sharp price increases in booming London. "The balance of probability has increased quite dramatically that there is going to be a correction of some kind," Nicholas Scarles, finance director at Grosvenor Group, told The Times, adding "it is only a matter of time". He also said Grosvenor was preparing for the eventuality by offloading some of its property assets.
Property investors were in the spotlight amid the Panama Papers leaks. Documents from offshore services firm Mossack Fonseca, which leaked to the International Consortium of Investigative Journalists (ICIJ), showed the world's political and financial elite using tax havens to purchase property in London. The biggest of those investors was the president of the United Arab Emirates (UAE), who holds swathes of residential and commercial property in Mayfair, thought to be worth billions.
The Sunday Times Rich List 2016 — Property Investors
Rank 2016 (2015)
Name
Worth (£m)
Rise/Fall (£m)
Source of wealth
1 (5)
David and Simon Reuben
13,100.00
3,400
Property, Internet
6 (9)
The Duke of Westminster
9,350.00
790
Property
12 (13)
Sir David and Sir Frederick Barclay
7,000.00
500
Property, Media, Internet retailing
16 (18)
Earl Cadogan and family
5,700.00
900
Property
20(new)
John Grayken
4,415.00
New
Property, Investment
21 (17)
Nathan Kirsh
4,370.00
690
Property, Investment, Cash and carry
22(new)
Christo Wiese
4,330.00
New
Retailing, Property
25 (27)
Baroness Howard de Walden and family
3,630.00
400
Property
26 (31=)
Ian and Richard Livingstone
3,545.00
545
Property
32 (31=)
Eddie and Sol Zakay
3,150.00
150
Property
35 (35)
Mark Pears and family
3,000.00
200
Property
36 (25)
Sir Henry Keswick and family
2,975.00
300
Property, Retailing, Hotels
44 (39)
Teddy Sagi
2,470.00
60
Software, Property
47 (43)
John Whittaker and family
2,340.00
30
Property
48 (89=)
Richard Desmond
2,250.00
1,100
Property, Media
50= (42)
The Swire family
2,150.00
250
Property, Transport, Industry
52 (50)
Samuel Tak Lee and family
2,130.00
250
Property
56 (55)
Viscount Portman and family
1,890.00
170
Property
61 (65=)
The Lazari family
1,720.00
270
Property
64 (85=)
Sheikh Hamad bin Jassim Al Thani
1,600.00
400
Investment, Property
67=(80=)
Bernard Lewis and family
1,500.00
250
Property, Fashion
67=(59=)
Poju and Anita Zabludowicz
1,500.00
-
Property, Hotels
73=(68=)
Benzion Freshwater and family
1,430.00
30
Property
73=(59=)
Eddie and Malcolm Healey
1,430.00
70
Property, Kitchens
75=(75=)
Georg and Emily von Opel
1,400.00
100
Finance, Property
87= (88)
Jon Hunt
1,250.00
64
Property, Estate agency
95=(101=)
Lord Sugar
1,150.00
110
Property
103=(93=)
John Christodoulou
1,100.00
-
Property
110=(107)
Tony Murray and family
1,050.00
37
Property, Plant hire, Fire protection
113 (120)
Simon Nixon
1,026.00
81
Internet, Property
117=(128=)
David Sullivan
1,000.00
150
Property, Media
122(108=)
David Ross
923.00
77
Mobile phones, Property
130(150=)
Steve Morgan
880.00
140
Property
132(128=)
Raj Matharu and family
862.00
12
Property, Hotels
134(128=)
The Earl of Iveagh and the Guinness family
854.00
4
Property, Brewing
135=(123=)
Sir Donald Gordon and family
850.00
50
Property
135=(128=)
Jim Mellon
850.00
-
Property, Finance
137(new)
Henning Conle and family
830.00
New
Property
140(154=)
Peter Jones and family
791.00
61
Property
143(142)
Lev Leviev
775.00
-
Diamonds, Property
147=(262=)
Manfred Gorvy and family
760.00
360
Property, Food
150=(145=)
Luke and Brian Comer
750.00
-
Property
158(166=)
Trevor Hemmings
725.00
50
Property
164=(137)
Richard Caring
700.00
100
Restaurants, Property
172(164)
Paul Sykes
690.00
-
Property
182=(172=)
George and Constantine Logothetis and family
650.00
-
Shipping, Property, Aviation
197=(436=)
Manny Davidson and family
600.00
380
Property
197=(199=)
Tony Gallagher
600.00
50
Property
204(193=)
Freddie Linnett and the Murphy family
595.00
15
Property
210=(199=)
Lloyd Dorfman
550.00
-
Foreign exchange, Property
210=(199=)
Sir Jack Petchey
550.00
-
Property
215=(234)
Lord Edmiston
540.00
68
Property, Car sales
215=(208)
Sir Tom Hunter
540.00
11
Retailing, Property
220=(212)
Sten Mortstedt and family
530.00
13
Property
220=(209=)
The Walker family
530.00
10
Steel, Property, Aviation
228=(369=)
Bill Ainscough and family
500.00
225
Property
228=(217=)
Kevin Cash
500.00
-
Internet, Property
228=(217=)
The Clarke family
500.00
-
Property
228=(217=)
Leo Noé and family
500.00
-
Property
242 (244)
Fawn and India Rose James
482.00
28
Property
243=(229=)
The Bock family
480.00
-
Property
243=(249=)
Caspar MacDonald-Hall
480.00
40
Property
243=(229=)
Roy Richardson and family
480.00
-
Property
246=(261)
Michael Oglesby and family
475.00
65
Property
248=(238)
Sir Ronald Hobson
470.00
6
Property
255=(245=)
Anthony Lyons
450.00
-
Property
264=(253)
Sir Donald Gosling
432.00
5
Property
276 (260)
Alastair and Michael Powell
413.00
1
Property, Cables
277=(333=)
Aidan Brooks
410.00
100
Property
280=(262=)
Guy and Alex Dellal and family
400.00
-
Property
295=(275=)
David Lewis and family
380.00
-
Property, Art
298=(278=)
Nick and Peter Gould
375.00
-
Property
301= (251)
Robert Rayne and family
370.00
68
Property
307=(287=)
Bill Ives and family
365.00
15
Steel, Property
313=(287=)
Roderick Evans and family
350.00
-
Property
313=(333=)
Christopher Moran
350.00
40
Property, Finance
313=(371=)
Gerald Ronson and family
350.00
80
Property, Fuel distribution
319=(340=)
David Gabbay and family
340.00
40
Property
319=(340=)
Eli Shahmoon and family
340.00
40
Property
323 (318)
Sir Michael and Dermot Smurfit and family
339.00
16
Property, Packaging
328=(319=)
The Marquess of Salisbury
330.00
10
Property, Art
333=(319=)
Laurence Kirschel
325.00
5
Property
333=(329)
Kathy and Bernard Murphy and family
325.00
7
Construction, Property
343=(309=)
Eliasz Englander and family
310.00
20
Property
346=(425=)
Nick Capstick-Dale
305.00
80
Property
348=(287=)
Sir John and Peter Beckwith
302.00
48
Property, Finance
350=(410=)
David and Jacqueline Gold
300.00
60
Lingerie, Property, Football
350=(357=)
Nick Leslau
300.00
20
Property
350=(410=)
Nigel Wray
300.00
60
Property, Food
370=(355)
Firoz Kassam
285.00
-
Hotels, Property
370=(574=)
David Pearl
285.00
113
Property
377=(367=)
Stephen Vernon
280.00
3
Property
398(391=)
Steve and Clive Boultbee Brooks
265.00
15
Property
403=(380=)
John Guthrie and family
260.00
-
Property
417(433=)
David Clowes
252.00
30
Property
418=(579=)
Rashid and Aziz Tayub and family
250.00
80
Property, Discount stores
437=(391=)
Viscount Cowdray and the Pearson family
240.00
10
Media, Property
448=(415=)
Sir Stanley and Peter Thomas
235.00
-
Property, Transport, Food
452=(420=)
Neil Taylor and family
230.00
-
Property, Games, Investment
457=(436=)
Irvine and James Sellar
225.00
5
Property
475(574=)
Duncan Sinclair and family
217.00
45
Property
486=(466=)
Eric Gadsden
212.00
7
Property
491=(476=)
The Astor family
210.00
10
Property
491=(539=)
Gary Widdowson
210.00
30
Scrap metal, Property
515=(476=)
Terence Cole
200.00
-
Property
515=(476=)
Heinrich Feldman and family
200.00
-
Property
515=(476=)
Mark Steinberg
200.00
-
Property
515=(637=)
Touker Suleyman
200.00
50
Fashion, Property
552 (600)
Bill, Tim and Pollyanna Gredley and family
194.00
30
Property, Horseracing
553=(new)
Bob Rose and family
192.00
New
Property
557=(517=)
Alan Murphy
190.00
-
Paper products, Property
564=(675=)
Tom Martin and family
185.00
38
Property
564=(563=)
Stuart Monk and family
185.00
10
Property
575=(506)
Danny Hill
183.00
13
Property, Investment
582=(539=)
Sir John Ritblat and family
180.00
-
Property
582=(791=)
David Roberts and family
180.00
60
Property, Art
594=(604=)
Michael and Robert Slowe and family
178.00
16
Property
598=(563=)
Sir Euan Anstruther-Gough-Calthorpe and family
175.00
-
Property
598=(579=)
John Berkley and family
175.00
5
Property, Mobile homes
598=(924=)
Matti and Miriam Kraus
175.00
72
Property
598=(608=)
Sir John Mactaggart and family
175.00
15
Property
612=(579=)
David Coffer
170.00
-
Property
612=(604=)
Rodger Dudding
170.00
8
Property
640=(608=)
Simon Karimzadeh and family
160.00
-
Property
640=(729=)
Sir Martin Laing and family
160.00
30
Property, Construction
640=(595=)
Brian Scowcroft and Janet Lefton
160.00
5
Property, Insurance
640=(637=)
Raj Sehgal and Sanjeev Mehan and family
160.00
10
Fashion, Property
666=(new)
Paddy McKillen
156.00
New
Property
677=(637=)
Michael Hunt and family
154.00
4
Property, Car sales
677=(637=)
Sir Robert Ogden
154.00
4
Property
684(675=)
Peter and Elizabeth Prowting and family
151.00
4
Property
685=(595=)
Tom Cross and family
150.00
15
Oil, Property, Gas
721=(754=)
John Marston and family
145.00
20
Property, Hotels
721=(729=)
Jeff Smith
145.00
15
Property, Engineering
733 (751=)
Douglas Woolf and family
141.00
13
Property
734=(539=)
Simon Clarke and family
140.00
40
Property
734=(729=)
Pradip and Manish Dhamecha
140.00
10
Property, Cash and carry
734=(845)
David Dunsdon and family
140.00
26
Property
734=(723=)
Peter Horton and family
140.00
7
Property
754=(707=)
Demi Chervak and family
135.00
-
Property
754=(754=)
Robin Clark and family
135.00
10
Property
754=(707=)
Eric Grove
135.00
-
Property
754=(754=)
Roger Wickens and family
135.00
10
Property
766=(729=)
Sir Tom Farmer
130.00
-
Property, Car parts
766=(754=)
Mohammed Galadari
130.00
5
Property, Hotels
799=(754=)
Sir George Meyrick
125.00
-
Property, Land
799=(959=)
The Simpson family
125.00
24
Property
831=(791=)
Elliott Bernerd
120.00
-
Property
831=(688=)
Anton Bilton and family
120.00
20
Property
831=(935=)
Con Folkes and family
120.00
18
Property
831= (968=)
Neil Morgan and family
120.00
20
Property, Electronics
831= (791=)
Gerard Versteegh and family
120.00
-
Property
831= (791=)
Kevin Wheatcroft
120.00
-
Motor sport, Property
862= (935=)
John Elkington
115.00
13
Property
872= (847=)
Chris Marshall and family
113.00
1
Property
885= (898=)
The Baylis family
110.00
4
Property
885= (856=)
Danny Desmond
110.00
-
Property
885= (894=)
Rupert Mucklow and family
110.00
3
Property
926= (new)
Martin Birrane
109.00
New
Property, Motor racing
931= (new)
Clare Lago and Sarah Mehigan
106.00
New
Property
936= (751=)
Peter Dawson and family
105.00
23
Property
936= (968=)
Judith and Fergus Wilson
105.00
5
Property
978= (935=)
Simon and Paul Upward
104.00
2
Property
985= (959=)
Kip Bertram and family
103.00
2
Property, Books
985= (935=)
Graham Dacre
103.00
1
Property, Car sales
Total combined wealth: £137,826,000,000