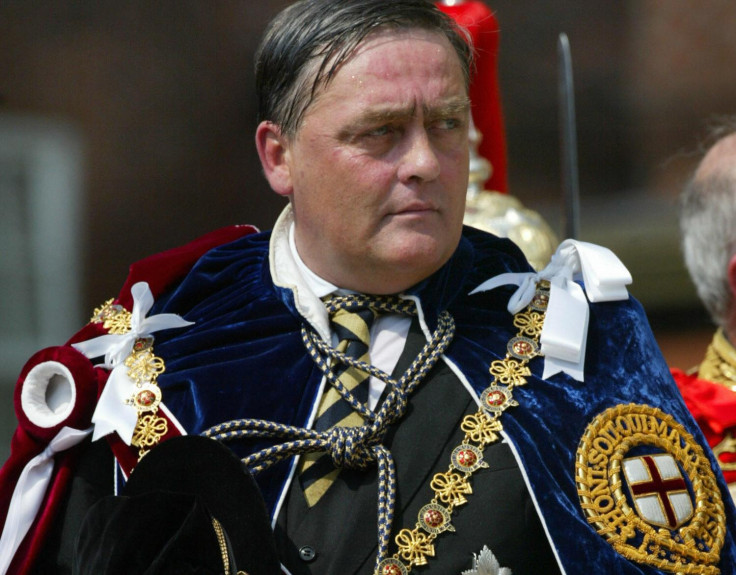 The Duke of Westminster, thought to be the third richest person in Britain, has died suddenly at the age of 64. Gerald Cavendish Grosvenor died in the Royal Preston Hospital after suddenly falling ill on his Abbeystead Estate on Tuesday afternoon (9 August).
The Duke, whose son Hugh is the youngest godfather to Prince George, owned 190 acres of land in London's Belgravia and was worth an estimated £8.3 bn according to Forbes Magazine, making him the 68th richest person in the world.
The Duke was father to four but his death means the bulk of his estate passes on to Hugh, aged 25, including Eaton Hall in Cheshire. The Duke also has three daughters, Lady Tamara, 36, Lady Edwina, 34 and Lady Viola, 23.
In a statement, the Grosvenor family said: "It is with the greatest sadness that we can confirm that the Duke of Westminster, Gerald Cavendish Grosvenor, died this afternoon at Royal Preston hospital. He was taken there from the Abbeystead estate in Lancashire where he had suddenly been taken ill. His family are all aware and they ask for privacy and understanding at this very difficult time. No further comment will be made for the time being but further information will follow in due course", reported the Guardian.
A Buckingham Palace spokeswoman said: "I can confirm that Her Majesty the Queen is aware of the news about the Duke of Westminster. A message of condolence is being sent by the Queen and the Duke of Edinburgh."
Prince William and Kate Middleton were close friends with the Duke and earlier this year, they borrowed his Cessna to fly to France on holiday. A Clarence House spokesman said the Charles, Prince of Wales and Camilla, Duchess of Cornwall were "deeply shocked and greatly saddened" by the sudden death of their friend, as reported buyMail).