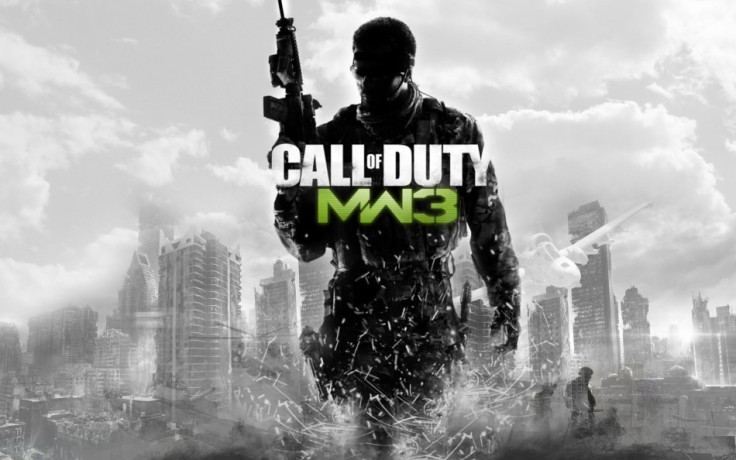 Call of Duty: Modern Warfare 3 hits the shops at midnight tonight, but with an eye-watering recommended retail price of £54.99, supermarkets and gaming stores alike have gone on the pricing offensive.
Here at the IBTimes we've done the hard work for you and compiled a pricing guide for Modern Warfare, which goes on sale at midnight tonight.
BestBuy is offering MW3 for £29.99, but this offer is only available on the November 8 launch day.
For those of you who can't wait until Tuesday morning to get MW3, then fear not, as Game and Gamestation are opening 574 of their stores at midnight, and HMV will be opening 150 of its key stores at midnight also.
At Game's flagship Oxford Street store in London shoppers will get the chance to win a Samsung television and be treated to what the shop is calling "a special delivery of the new release in a style never before seen at Game". This could be anything from a tank driving down the street, to shop workers rappelling onto the roof from a Chinook helicopter.
That probably won't happen. But what will happen is shoppers will be invited to have their photo taken in front of a green screen, which will impose them into key scenes from the game.
Game and Gamestation are charging £44.99 for MW3, but trading in one of 10 specific games will knock half off that retail price.
HMV - while not offering as many midnight openings as Game - will sell you MW3 for just £9.99 if you trade in a nearly-new game, such as Uncharted 3, batman: Arkham City, Goldeneye or Battlefield 3.
If queuing outside a supermarket on a cold November morning isn't your thing, then Sainsbury's offers the best online price of the supermarkets - £35.99 with offer code CODJSGA311002 - or £28.99 when you spend £30 or more (presumably on energy drinks and crisps to sustain the all-night gaming marathon)
If the standard version of Modern Warfare 3 is a bit soft for you, then the Hardened Edition - selling for £69 at Tesco but currently out of stock - is what you want. The Hardened Edition includes a year of COD Elite membership, which includes future map pack releases for free, as well as access to other exclusive benefits. A field journal is also included, along with a Special Ops Juggernaut theme for PS3 and avatar for Xbox 360.
Finally, the pack also includes the classified Intel Pack, which gives you four hours of double in-game XP. Unfortunately, the Hardened Edition of Modern Warfare 3 has sold out just about everywhere.