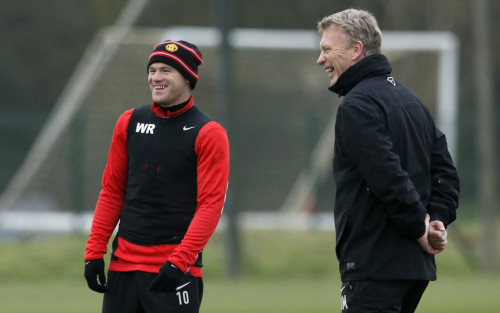 Manchester United legend Dwight Yorke claims that Wayne Rooney could leave the Premier League champions in the summer if David Moyes's side fail to finish in the top four.
The England international was strongly linked with a move away from Old Trafford last summer. Jose Mourinho was keen to bring Rooney to Chelsea. However, United rejected several bids from the west London club.
The 28-year-old's contract at Old Trafford runs down at the end of the next season. Rooney is yet to sign an extension and Yorke claims that the United star could leave if they fail to qualify for the Champions League next season.
The English champions are seventh in the league table with 40 points from 24 games, trailing fourth place Liverpool by seven points.
"I think Wayne Rooney will have to sit and sort of look at the situation. He can't afford to do that. He is running out of time. He is at that certain age now when he needs Champions League football even more than before," Yorke explained.
"I think if I was Rooney that's exactly what I would be doing because I don't want to be in a Man United team that has been deemed the worst Man United team - or we are not challenging and playing in Champions League football next year."
Meanwhile, Rooney has expressed his joy at playing alongside Robin van Persie and Juan Mata in United's attack. The Spain international was signed from Chelsea for a club-record transfer fee of £37.1m in January.
"Obviously I've known Robin and played with him for quite a while now and for Juan Mata to come in, you can see his intelligence as a football player," Rooney said.
"He's comfortable on the ball and he can score and create goals for us, so its really exciting for myself and the rest of the team to have him come in and hopefully we can all work well and play well together.
"When you've got players with his ability, with Robin's ability, and the other players we've got on the team, who can all help us be successful and win games. That's what we want to do and try and be entertaining at the same time," he said.