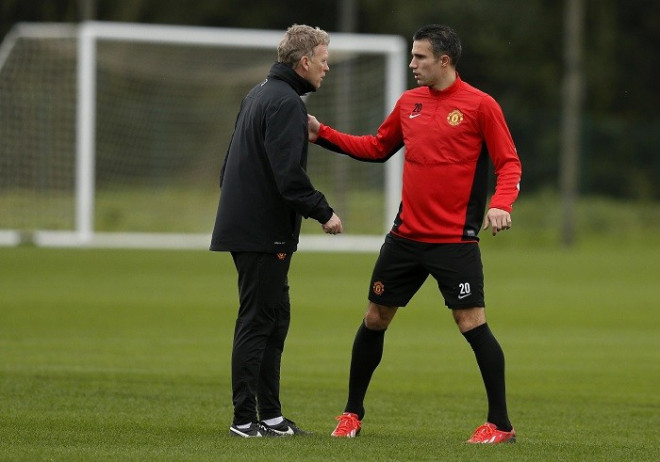 Manchester United legend Dwight Yorke has slammed Robin van Persie for his comments about his team-mates.
The Dutch international criticised other United players for making his game more difficult. The former Arsenal skipper claims his club team-mates are in the area where he prefers to play more often, which has restricted him from playing his natural game.
Van Persie believes this has had its impact on his game, which has seen him fail to replicate last season's form. The Dutchman was signed by the former United manager Sir Alex Ferguson from Arsenal in the summer of 2012.
In his debut season, van Persie guided United to the league title and was the Premier League's top scorer with 26 goals. This season, the 30-year-old striker has managed 11 goals from 16 league appearances.
Yorke has warned United striker to chose his words carefully in public and claims van Persie has failed to emulated last campaign's form under David Moyes this season.
"It's all in hindsight because when he came in he was a turning point for United winning the Premier League last year. So he wasn't alone. When things are going right there's all good stuff coming out of United, there's no negatives," Yorke told talkSPORT.
"Suddenly this year results haven't been great, his performances haven't been great, he hasn't scored, certainly the number of goals when he came in, and it seems the impact has gone, not just from van Persie but throughout the team."
"So there are questions and players will have their say. But at the end of the day he's playing for a football club like Manchester United and he's got to be very aware of what he says," the former United star added.
The striker made the comments after United lost 2-0 to Olympiacos in the first leg of the Champions League in Greece. The Mirror reports that van Persie has issued an apology to his team-mates as he did not intend to criticise other United players.