Dynamo has walked on water across the River Thames and levitated above the Shard in London, but it is safe to say the 80-date live tour for the UK's favourite magician's could be his biggest challenge yet. After performing 12 sold-out shows at Manchester's Apollo, the 32-year-old is preparing to take the capital by storm.
While he is more comfortable with elaborate stunts or street magic – where he often leaves bystanders stunned by doing something inconceivable with their mobile phone – his Seeing is Believing tour has pushed him out of his comfort zone. It has forced him to put on his presenter's hat as he turns tour guide for those who have signed up for the experience.
Speaking to IBTimes UK's A-list, he said: "I have been doing the things that the singers and actors have to do, like the vocal warm ups, because for me all of my performances on TV and stuff have been less word and more performances. The magic spoke for itself. Whereas going on stage for almost two hours, I'm having to speak and project and really present and perform."
Despite being forced to propose his second date in Manchester after being rushed to hospital with a back injury, the modern-day Houdini still plans to go the full nine yards for London's Hammersmith Apollo.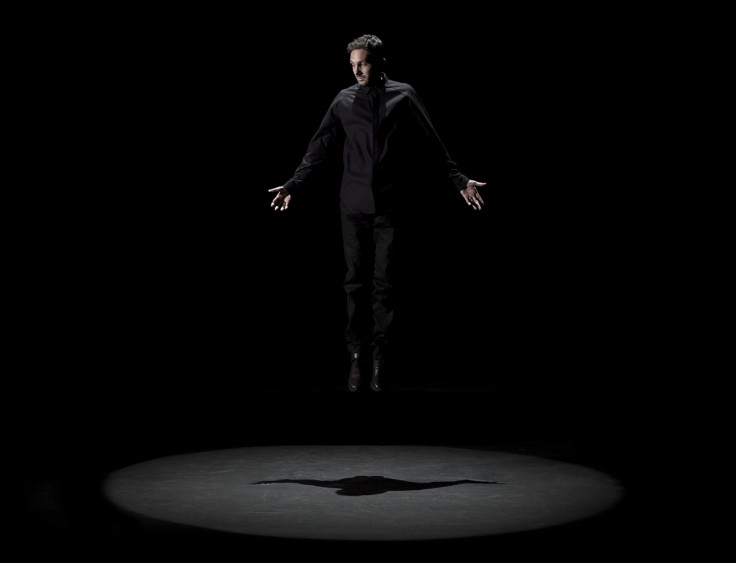 "I think the first night kind of went all out when I opened in Manchester last week," he said of the gruelling show. "I've done 12 sold-out shows in Manchester Apollo so I feel like I've learnt how to pace myself. But tonight it's London. It's a big one. I'm going have to go all out again aren't I?"
So what can fans expect from the show? According to the entertainer, whose real name is Steven Frayne, something "revolutionary". He said: "In 100 years from now when people think of the word magic, I want Dynamo to be the first thing that comes to mind."
After two decades of baffling people with his tricks, the Bradford-born star knows a little about making it big in the industry. His advice to wannabe magicians? "If you have a talent and generally think that you can nurture it, don't let people tell you can't do it," he said. "Take advice from the right people. Just try and put everything into it. Hard work always trumps talent.
Dynamo is performing at numerous venues across the UK and Ireland in 2015 and 2016. Tickets for his shows are on sale now.