Back In Time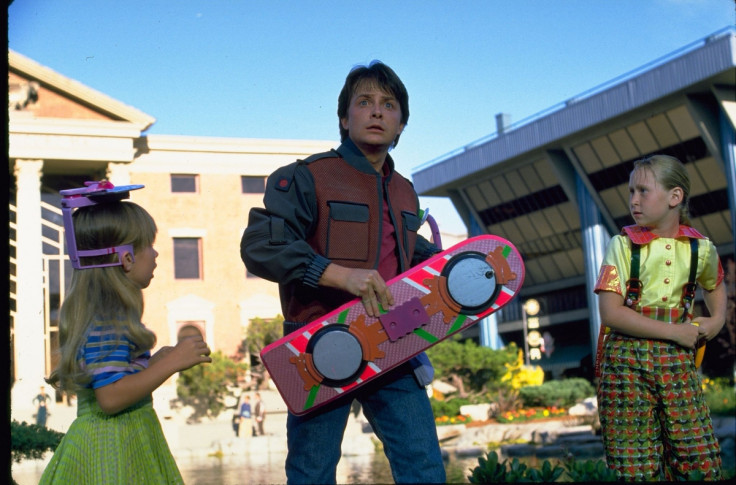 Technically, yesterday was Back To The Future day: 21 October 2015. The day in which Marty McFly and zany Doc Brown travelled forward to, from the 1980s, and found all sorts of futuristic wonders including hoverboards, dog-walking drones and even Nike trainers that tie their own laces. But considering that we're still in the same week as BTTF day, it's perfectly acceptable (and even encouraged) to watch documentary Back In Time.
The 95-minute special features exclusive interviews from fans of the franchise, as well as cast members Lea Thompson, Claudia Wells, Michael J Fox and Christopher Lloyd. The filmmakers also talk to writer Bob Gale, producer Steven Spielberg and director Robert Zemeckis about the general making of the movie and talk them through all of the predictions that they either nailed or failed on in their vision of the future.
Watch this if you enjoyed: Back To The Future, Hurricane Of Fun: The Making Of Wet Hot, Teen Wolf, Ghostbusters, The Goonies, Empire Of Dreams, Ferris Bueller's Day Off.
Available on Netflix UK and US.
American Pie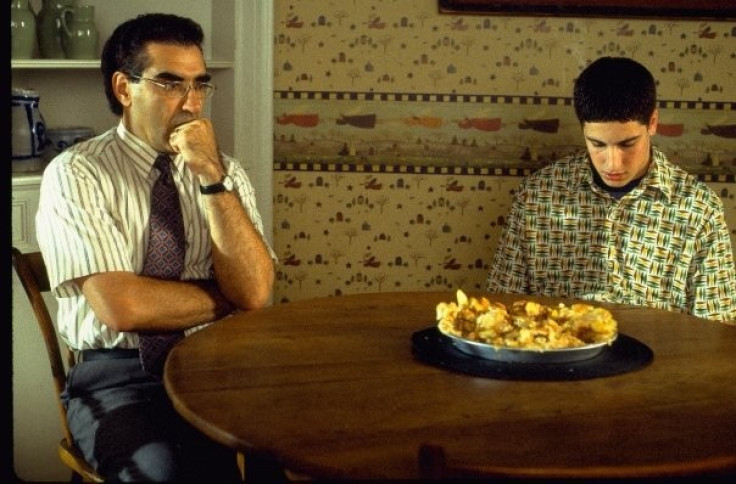 If you're looking for something silly and light-hearted to watch this weekend, then American Pie should be just the thing. An undeniable classic, it centres around high-school students Jim (Jason Biggs) and his friends Oz, Kevin, Stifler and Finch as they become increasingly desperate to lose their virginities before they graduate. To encourage them all to reach their goal, the boys enter into a pact that they will all do-the-deed by prom night, but first, they have to overcome the obstacle of each finding a girl who likes them. Easier said than done with this group...
As if you didn't know already, the film boasts an impressive cast, from Orange Is The New Black's Natasha Lyonne and How I Met Your Mother's Alyson Hannigan to Sharknado's Tara Reid and Hollywood actor Seann William Scott. Mena Suvari, Eugene Levy and Jennifer Coolidge also star.
Watch this if you enjoyed: Road Trip, Superbad, Knocked Up, Zack & Miri Make A Porno, Not Another Teen Movie, Easy A, The Girl Next Door, Sex Drive, Dude Where's My Car?
Available on Netflix US.
The Bourne Identity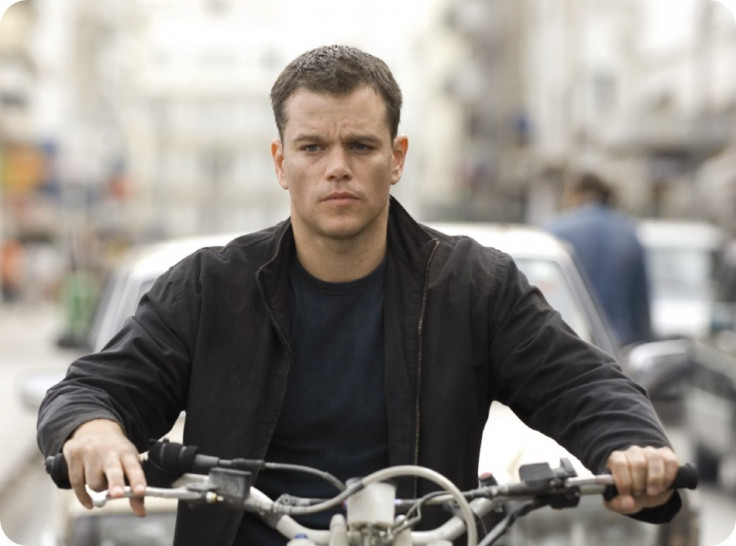 Looking baby-faced even at 32-years-old, Matt Damon first got a taste for action in his breakout film into the genre, The Bourne Identity, in 2002. The action spy thriller is an adaptation of Robert Ludlum's novel of the same and centres around Jason Bourne (Damon), a man suffering from extreme memory loss after he wakes up in Italy with two gunshot wounds in his back. Confused, he attempts to discover his true identity as he simultaneously finds himself embroiled in a CIA conspiracy.
Directed by Doug Liman, who more recently helmed surprise action-hit of 2014, Edge Of Tomorrow, the pacing never stops from start to finish, as Bourne gets closer and closer to the truth and, subsequently, to the danger too. Even though the movie is very much Damon's show, co-stars Franka Potente, Chris Cooper, Julia Stiles, Brian Cox and Clive Owen all offer up excellent support, in a film that will keep you guessing as the twist and turns constantly unravel.
Obviously, as soon as you've watched this first movie, you'll have to watch the next films too, especially as they're currently developing the next instalment, Bourne 5... so it might be best to carve out a few days for all things Bourne. You're in it for the long-haul with this franchise, but trust us, they're worth the time.
Watch this if you enjoyed: Ocean's Eleven, Salt, Safe House, Body Of Lies, Mission: Impossible, Syriana, The International, Elysium.
Available on Netflix US.
Hell's Kitchen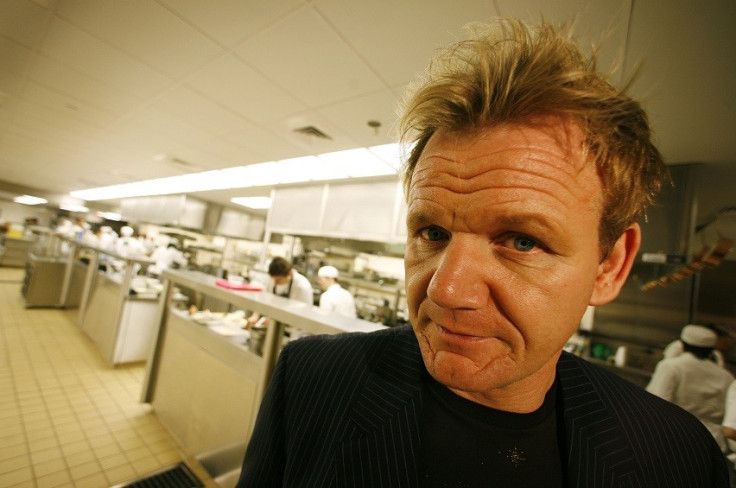 What's better than celebrity chef Gordon Ramsay ranting abuse and swearing at a bunch of other professional chefs because they undercooked some scallops for the third time in a row? The answer is "not much really", so in that case, you simply have to check the two seasons of Hell's Kitchen that are available on Netflix right now.
Seasons 11 and 12, filmed originally in 2013 and 2014 respectively, are two of the more recent series and as the years have gone on, it's safe to say that Ramsay has got more and more inventive when it comes to an insults, and those alone make the show a must-see. Who can forget when he screamed at a contestant for constantly staring at him and "spooking" him or when he declared that a piece of rabbit that one of them had prepared "was so undercooked, Elmer Fudd was still hunting it." Eh, what's up, doc... or should we say, chef?
Aside from Gordon's golden one-liners, the food itself is great to look at. In multiple tasks, the hopefuls have to create numerous self-invented dishes and if you're a foodie, you'll love this aspect of the show. It also has all of the backstage drama for a typical US reality show too − from squabbles to romances. All the perfect ingredients for quality entertainment.
Watch this if you enjoyed: Ramsay's Kitchen Nightmares, Masterchef, The F Word, Top Chef, Hotel Hell, Chopped, Cutthroat Kitchen.
Available on Netflix UK.
Beasts Of No Nation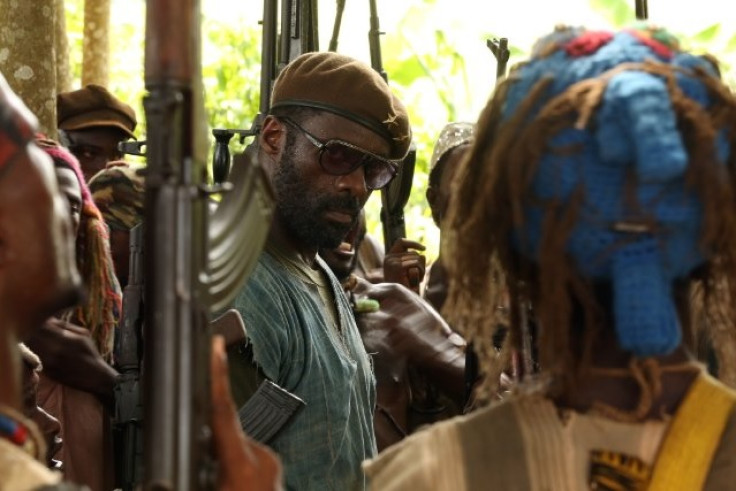 Based upon the experiences of Agu, a child soldier fighting in the civil war of an unnamed African country, Netflix original film Beasts Of No Nation features Luther star Idris Elba and up-and-coming teen actor Abraham Attah in two Oscar-worthy roles as an imperious commandant and a troubled young rookie, that are bound to get them both some recognition during next year's award season. Especially seeing as the film was a firm festival favourite, impressing at Cannes, Telluride and in London over the last few months.
The movie, directed by Jane Eyre's Cary Fukunaga, is an unapologetically harsh look at both a battle-torn human community in terms of individuals, as well as the technical mechanics of war, never shying away from showing the audience the visual reality of a life in such violence and conflict and the person it can ultimately make you.
Watch this if you enjoyed: How I Live Now, Machine Gun Preacher, Sicario, Sin Nombre, The Keeping Room.
Available on Netflix UK and US.