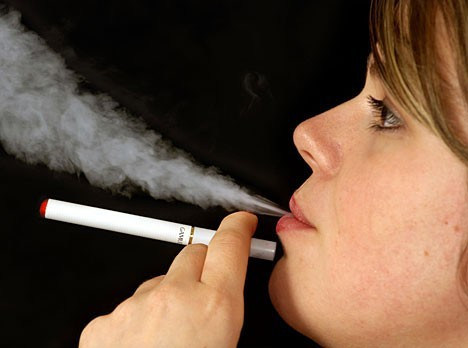 More than two million people in the UK have taken up electronic cigarettes, according to a report.
Figures released by Ash, the British-based anti-smoking charity, reveal that the usage of e-cigarettes has tripled in the last two years, from 700,000 to 2.1 million.
One third of users were former smokers. In 2010, only 8.2% of current or ex-smokers had tried electronic cigarettes. By 2014, this figure had risen to 51.7%.
In the Ash YouGov survey, the main reason given by ex-smokers for trying e-cigarettes was that they helped them give up altogether (71%). Forty-eight percent said electronic cigarettes helped keep them off tobacco.
Deborah Arnott, chief executive of Ash said: "The dramatic rise in use of electronic cigarettes over the past four years suggests that smokers are increasingly turning to these devices to help them cut down or quit smoking. Significantly, usage among non-smokers remains negligible.
"While it is important to control the advertising of electronic cigarettes to make sure children and non-smokers are not being targeted, there is no evidence from our research that e-cigarettes are acting as a gateway to smoking."
The overall e-cigarette market has shot up in value. Early figures had suggested that the European e-cigarette market was worth somewhere in the $1.2bn (£0.7bn, €0.9bn) ballpark in 2013. But analysis from ECigIntelligence claims that it could have been worth up to $2.2bn.
This is still dwarfed by the tobacco industry however, which brought in £15.1bn in 2012.