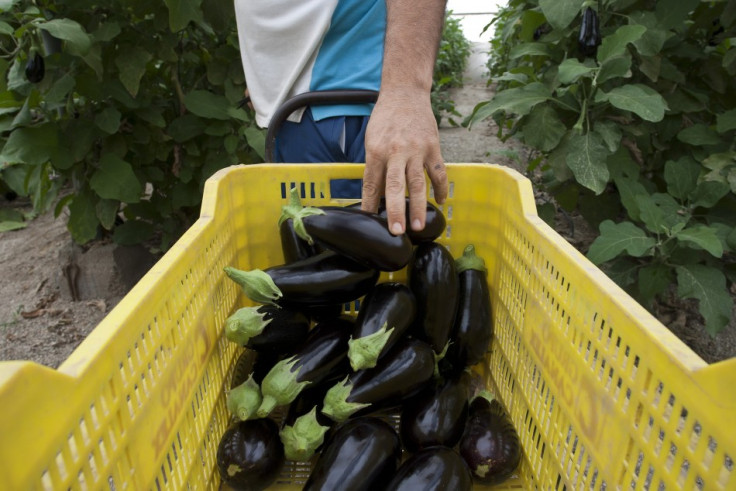 A deadly new strain of E.coli that originated in Germany has spread across Europe, Chinese scientists who analysed the bacteria said.
The scientists said the outbreak, which has killed 17 and made more than 1,500 others ill in at least 10 European countries and is thought to come from vegetables, carried genes that made it resistant to several classes of antibiotics.
"This E.coli is a new strain of bacteria that is highly infectious and toxic," said the scientists at the Beijing Genomics Institute in Shenzhen city in southern China who are collaborating with colleagues in Germany.
The infection can cause the deadly complication - haemolytic-uraemic syndrome (HUS) - affecting the blood and kidneys.
The syndrome is characterised by abnormal breakdown of red blood cells, acute renal failure, and low platelet count. Symptoms arise between three and eight days after initial contact with the bacteria.
The number of people infected in Britain has risen to seven after three other cases surfaced soon after the outbreak in northern Germany in mid-May.
The HPA said three of those infected in the UK had been struck with the more severe hemolytic uremic syndrome (HUS) - a rare and lethal complication arising from infection associated with E.coli.
The agency said the seven cases - three British nationals and four Germans; two living and one holidaying in England - are linked to recent travels in Germany.
There is no evidence that the deadly bug has contaminated salads being sold in Britain but the Health Protection Agency (HPA) said that consumers should still be cautious when preparing food.
"It is a good idea to wash fruit and vegetables before you eat them to ensure that they are clean, and to help remove germs that might be on the outside of them," it said.
Health experts have said more people are expected to be infected as researchers work to try and pinpoint the cause of the outbreak.
Some have said it could take months before the origin is found, while others say it may never surface.
The deadly E.coli bacteria has infected more than 1,500 people across Europe with cases reported in Sweden, Spain, the Netherlands, Austria, Denmark, Norway and Switzerland as well as the UK and Germany.
All these cases except two are in people who had recently visited northern Germany or in one case, had contact with a visitor from northern Germany.
E.U. health experts say they are shocked by the outbreak, which is on a scale never seen before in the region.
Denis Coulombier, head of surveillance and response for the European Centre for Disease Prevention and Control (ECDC), which monitors disease in the EU, said studies so far show a strong link between disease symptoms and the consumption of fresh vegetables in Germany.
"To have such a high number of severe cases means that probably there was a huge contamination at some junction," he told Reuters in an interview. "That could have been anywhere from the farm to the fork -- in transport, packaging, cleaning, at wholesalers, or retailers -- anywhere along that food chain."