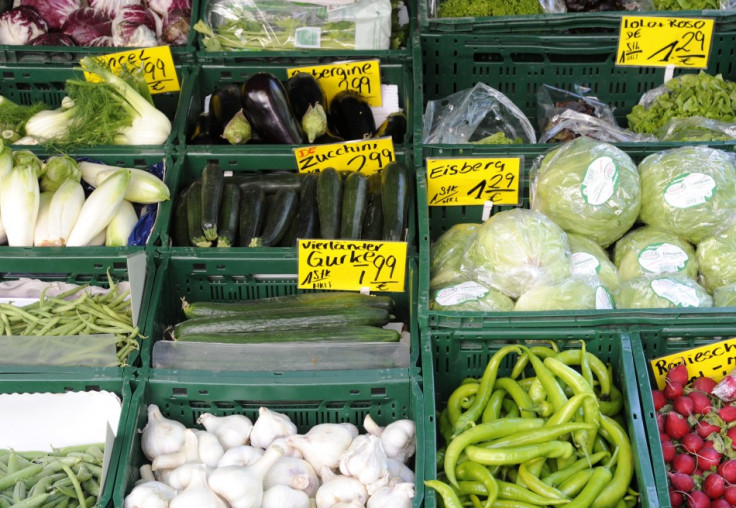 Local German health officials said on Sunday they had strong evidence that linked tainted beansprouts with the deadly E.coli outbreak that has left 22 people dead.
A farm in northern Germany has been identified as the most likely source of outbreak that has made more than 2,000 people ill.
German officials were awaiting results of tests on the farm's produce that would offer more conclusive proof.
Initial examinations have traced the rare, highly toxic strain of the bacteria to a farm in the Uelzen district, the Lower Saxony state agriculture minister, Gert Lindemann, told a news conference.
Media reports said the farm was near the town of Bienenbuettel, 40 miles south of Hamburg.
Lindemann, speaking after three weeks of mysterious deaths and widespread consumer fears linked to the rare strain of E.coli, said there appeared to be clear links between vegetables from the farm and food eaten by some victims.
"We've got a really hot lead," Lindemann said.
Lindemann said the Uelzen farm had been shut down, its produce recalled and further test results were expected on Monday. He urged consumers in northern Germany to refrain from eating all types of beansprouts.
Officials said, however, they were not sure if the farm was the only source. Lindemann said it was possible the contaminated produce had found its way into a variety of foods.
"There was a very clear trail (to the farm) as the source of the infection," Lindemann said. "It is the most convincing ... source for the E.coli illnesses. This is for us the most plausible cause of the illness."
Lindemann added that Germans should not eat sprouts until further notice, with definitive test results available expected on Monday. Mr. Lindemann said that the authorities could not yet rule out other possible sources for the outbreak and urged Germans to continue avoiding tomatoes, cucumbers and lettuce.
Lindemann said that not only beansprouts, but also alfalfa sprouts, mung bean sprouts, radish sprouts and arugula sprouts from the farm might be connected to the outbreak. Raw sprouts are popular in Germany and are often mixed in salads or added to sandwiches.
Hospitals overburdened
Health facilities in Hamburg, Germany's second city and the centre of the outbreak that began three weeks ago, are struggling to cope with the flood of victims, Health Minister Daniel Bahr said.
German hospitals have been overwhelmed by the deadly E.coli outbreak that has killed 22 people and made more than 2,200 ill.
Health authorities first reported the outbreak - caused by a rare strain of toxic E.coli that can cause bloody diarrhea - in late May. In extreme cases it can cause acute kidney failure and death. In previous outbreaks involving other strains of E.coli, kidney failure appeared most often among children. In this outbreak, most victims with kidney failure have been adults and more than two-thirds have been women.
The outbreak showed no signs of dwindling on Sunday, with Germany's national disease control centre reporting that the death toll had risen to 22 and that 2,153 people were ill, more than 600 of them in intensive care.