Players without the internet connection required to authenticate an Xbox One can stick to using the Xbox 360, Microsoft has said.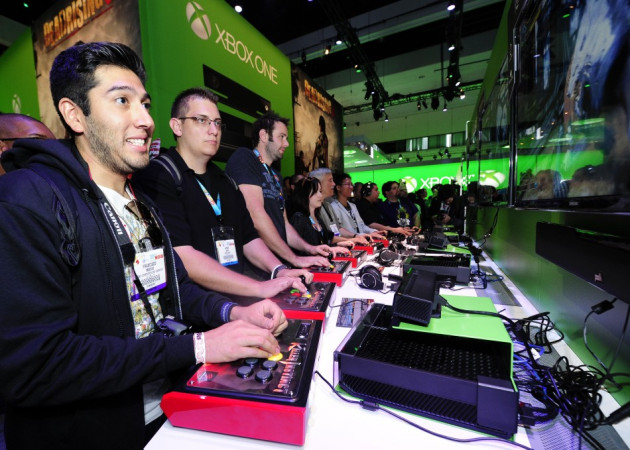 Microsoft has drawn controversy recently after it revealed that in order to play the Xbox One, the company's upcoming next-generation game console, players would have to "check-in" online every 24 hours to validate their machine and user profile. The measure is designed to prevent people playing pirated games and consoles, but it has been speculated it may cause problems for gamers living in areas with poor internet connection.
However, in an interview with Gametrailers, Don Mattrick, President of Microsoft's Interactive Entertainment Division, said the Xbox 360, the One's predecessor, would provide gaming for people living in areas with poor broadband, or who were otherwise unable to connect to the internet:
"Seriously, when I read the blogs and thought about who's really the most impacted there was a person who said, 'Hey I'm on a nuclear sub.' And I don't even know what it means to be on a nuclear sub but I've got to imagine it's not easy to get an internet connection. But hey, I can empathise; if I was on a sub I'd be disappointed.
"Fortunately we have a product for people who aren't able to get some form of connectivity; it's called Xbox 360," said Mattrick. "If you have zero access to the Internet, that is an offline device."
Mattrick also however defended Microsoft's online policy, saying that the company's decision to demand a check-in on the Xbox One was the right one:
"If you think about things and how they get better with an internet connection, that's a design choice we've made. I think people will appreciate it... We did a lot of testing, a lot of consumer research and I think we made a good choice."
Used games
As well as requiring an online check-in, the Xbox One may also impose restrictions on the buying and selling of used games. Microsoft has said that games made by its first party developers, such as Forza Motorsport, will have no limitations and will able to be bought and sold used in exactly the same way as games are currently. However, the company has said that third-party developers will be able to add their own restrictions to used games, potentially making it impossible to resell a game disc after it has been used.
Sony's PlayStation 4 on the other hand will have no limits on the trading of used games, whether they are made by first or third party developers.
Peter Moore, chief operating officer for Electronic Arts (which is developing third-party games for both the Xbox One and PlayStation 4) said the company was currently undecided on its used games policy:
"Sony have announced what they are going to do which is, y'know, business as usual, and then Microsoft are looking at allowing a publisher to opt-in," he told Polygon. "But if we opt in, do [Microsoft] charge a fee, and if so, how much?
"We have not internally even begun to sit down and answer those questions," Moore continued. "EA has never had a conversation, and I have been present at all of them, with all of the manufacturers, saying you must put a system in place that allows us to take a piece of the action or even stop it. Absolutely incorrect."
Moore said EA would announce its policy on used games in the future:
"We will figure out what we need to do. I'm not trying to back-pedal but this thing just happened and we need to reconvene and hear what people think and talk to our retail partners and our first party partners. We had no idea what Sony was going to announce. We'll reconvene next week and figure it all out."
Online Pass
EA is also currently in the process of deactivating its Online Pass initiative, whereby owners of EA games would have to pay a one-off additional fee in order to play the game online. Online Passes are currently being removed from all existing EA games and will not feature in any released in the future.
"Online Pass was more trouble to the consumer than it was worth," Moore said.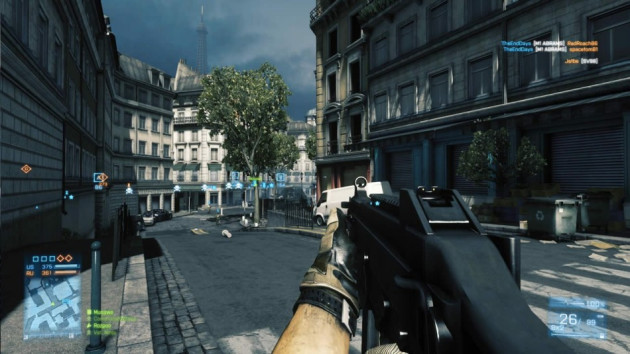 Though the PlayStation 4 will not require an online check-in to validate games, Jim Ryan, President of Sony Computer Entertainment Europe, has said that publishers will be permitted to implement online passes to curb piracy if they wish:
"They're allowed to do something like the Online Pass feature, which doesn't block or stop it," he told VG24/7. "It gives an option to charge. I don't think they can block it."
However, Ryan said he believes online passes would soon by dropped entirely by the game industry:
"Very much the way the tide is going on current-gen is that people are not pursuing the online pass thing. It's being dropped. I mean, some publishers have gone bankrupt and others are dropping it. We're dropping it ourselves.
"It's a diminishing phenomenon," Ryan continued "and I don't see any reason why that should reverse itself."