EA has announced several new games for next-generation consoles, including FIFA 14 and a reboot of Star Wars Battlefront.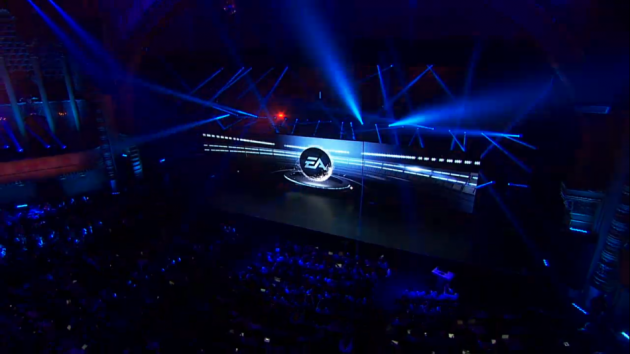 At its E3 keynote conference, EA unveiled early footage for FIFA 14, with Matt Bilbey, vice president of Sports Marketing explaining the new game would run on Ignite, a bespoke engine built specifically for EA's sports titles:
"Stadiums in FIFA 14 are alive," said Bilbey "so you feel the emotion of the fans. As well as that, players now have professional instincts."
According to Bilbey, AI teammates in FIFA 14 will make four times as many calculations when not on the ball compared to teammates in FIFA 13. This will allow them to run into better positions when on the offensive and mark players more effectively when defending.
Battlefield 4
As well as FIFA 14, EA showed off a multiplayer game of Battlefield 4 which will now support 64-player matches on consoles as well as PCs.
New vehicles such as jetskis will also feature, as well as a new "Commander Mode" which will allow an additional player to view online games from a bird's eye view and issue orders to the players on the ground. The "Commander" will also be able to direct missiles and artillery.
Both Battlefield 4 and FIFA 14 are due to launch before Christmas this year.
Mirror's Edge 2
EA also unveiled a teaser trailer for the long-rumoured Mirror's Edge 2, though aside from some brief footage showing series protagonist Faith, allegedly built entirely using in-game footage, no details were revealed. In terms of a release date, EA said the game will launch "when it's ready."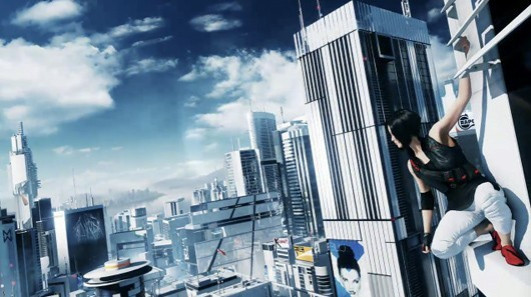 Aside from Mirror's Edge 2, the other big surprise at the EA conference was Star Wars: Battlefront, a reboot of the multiplayer third-person shooter series for PlayStation 2 and the original Xbox. Only a brief teaser trailer was shown, depicting a snowy environment that looked like Hoth from the film The Empire Strikes back. No other details were given.
Plants vs Zombies, a full 3D sequel to the popular mobile game is slated for the Xbox One and Xbox 360, and EA also teased Peggle 2, though offered no information or images.
Other EA games came as expected, including Need for Speed Rivals, set to launch in 2014, and sports titles such as Madden, NBA Live 14 EA Sports UFC.
Open-world RPG Dragon's Age Inquisition was also shown for the first time via a pre-rendered trailer. Other than assuring it will feature a large open-world and that players will be forced to make "complex decisions" EA gave little information on the game. It is scheduled to launch in Autumn, 2014.