Following the school shootings in Newtown earlier this month, games developer EA has bowed to pressure and removed links to online gun shops from the Medal of Honor website.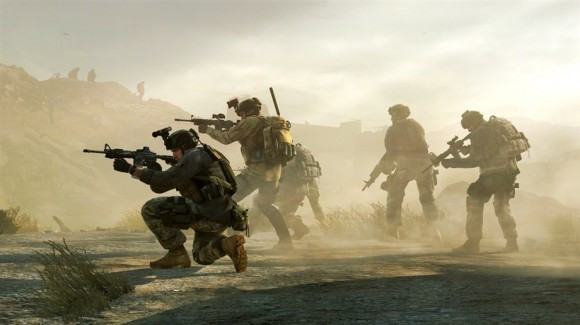 EA has removed links on the website for its hugely popular Medal of Honor game series which linked to places where fans of the game could buy weapons featured in the games.
A representative for publisher EA said: "We felt it was inappropriate and took the links down."
The company had come under pressure from groups including the National Rifle Association (NRA) which blamed violence in video games. At a press conference last week, the group's vice-president Wayne LaPierre said:
"There exists in this country, sadly, a callous, corrupt and corrupting shadow industry that sells and stows violence against its own people."
Developers of first-person shooting games, such as Medal of Honor and Call of Duty have been seeking to recreate a more and more realistic experience with real-life weapons featuring prominently in these titles.
On the Medal of Honor website people can see links to 14 'partners' including a number of gun manufacturers, which sell weapons which are featured in Medal of Honor games.
However since this morning, links bringing people directly to those manufacturers' online shops have been removed.
Whether or not violent video games are responsible for mass shootings such as the one in Sandy Hook on 14 December is one of the biggest debates taking place in the US at the moment.
A special panel led by US vice president Joe Biden is examining the ways to curb gun crime in the US, with a study into possible links between gun crime and video games just one of the proposals under consideration.
In November, seven US Navy Seals were disciplined for revealing secrets and discussing classified information while being paid as consultants for Medal of Honor: Warfighter.