Easter 2014: Fun Facts You Did Not Know About the Religious Holiday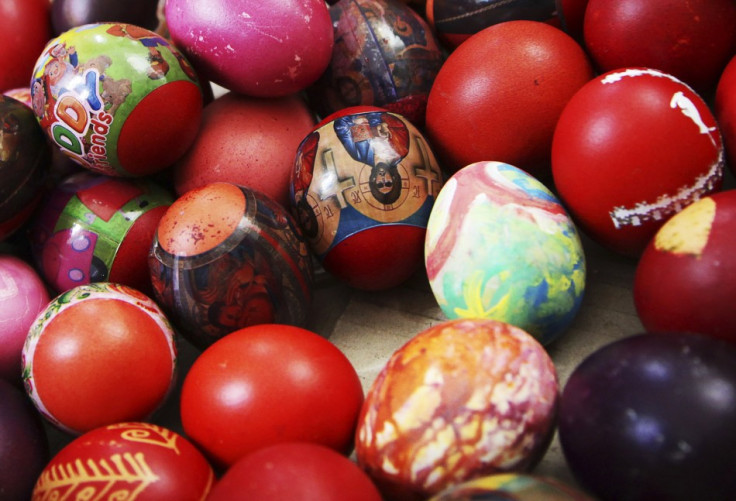 Easter Sunday falls on 20 April this year and it is time for sweet treats, gifts and Easter Eggs!
Easter Eggs are a traditional sweet, made from chocolate or confectionery items, which symbolise the start of a new life - they mark the resurrection of Jesus Christ.
On this special and sweet occasion, take a look at interesting fun facts and surprising numbers around Easter celebrations.
Chocolate eggs, the most popular of Easter candies, were first made in Europe in the early 19th century and remain among the most popular treats associated with Easter.
After Halloween, Easter is the second top-selling confectionery holiday followed by Christmas and Valentine's Day.
Hot cross buns were among the earliest Easter treats, made by European monks and given to the poor during Lent.
Among the sweet items, the red jellybean is an all time favourite with children.
The largest Easter Egg ever made was just over 25ft high, weighing up to 8,968lbs and was made of chocolate and marshmallow, entering the Guinness Book of World Records.
Around 16 billion jellybeans are made for Easter; many of them are hidden in baskets. If all the Easter jellybeans were lined end-to-end, they would circle the globe nearly three times.
According to 76% of people, the ears on chocolate bunnies should be eaten first.
Yellow Peeps are the most popular, followed by pink, lavender, blue and white.
The largest Easter egg hunt consisted of 501,000 eggs that were searched for by 9,753 children accompanied by their parents at the Cypress Gardens Adventure Park in Winter Haven, Florida, USA, on 1 April 2007.
The tallest chocolate Easter egg measured 10.39m (34ft 1.05in) in height and was made by Tosca (Italy). It was measured at Le Acciaierie Shopping Centre, in Cortenuova, Italy on 16 April 2011. The chocolate Easter egg weighed 7,200kg and had a circumference of 19.6m (64 ft 3.65in) at its widest point.
© Copyright IBTimes 2023. All rights reserved.