The Samsung Galaxy S3 can now be synced with iTunes, allowing iPhone owners to transfer all of their media, messages and contacts to the Android smartphone for free.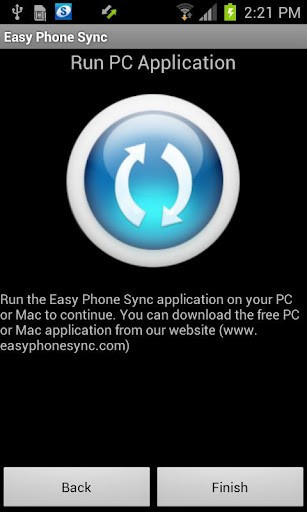 Easy Phone Sync is available for PC and Mac, and can transfer iTunes music, videos, pictures, contacts, messages and podcasts from an iPhone to Samsung's Galaxy range of Android smartphones.
Samsung said: "We know that traditionally iPhone users have been reluctant to switch to an Android device because they couldn't use iTunes to manage their content. Easy Phone Sync means people can now enjoy their iTunes content on a Samsung Galaxy phone."
The application has been created by Media Mushroom and has been signed over to Samsung in an exclusive licensing agreement
IBTimes UK reviewed the Galaxy S3 and we were very impressed by the screen and powerful processor, but were let down by its cheap-feeling plastic construction.
Despite this, we decided that the Galaxy S3 beats the iPhone 4S, and we look forward to seeing what Apple has planned for the iPhone 5, which is due to be released in the autumn with iOS 6 and a larger screen.
Samsung claims that Easy Phone Sync is able to transfer "most" of your iTunes songs, as long as it is in the newer iTunes Plus format, although films and TV programmes bought or rented from the iTunes Store cannot be transferred due to copyright attached to them.
Once synced, Easy Phone Sync lets you use your Galaxy S3 (or other Samsung Galaxy phone) with iTunes, overcoming one of the main reasons why iPhone owners choose not to switch to Android.
Media Mushroom claims that setting up the application takes just five minutes and then it's just a case of transferring everything over via USB; songs will appear in the Galaxy's music app and all of your iPhone contacts will be in the address book.
Although the application is available exclusively to Samsung Galaxy owners, it may pave the way for other manufacturers such as HTC to offer similar solutions and tempt more Apple fans away from their iPhones.
Easy Phone Sync can be downloaded for Mac and PC now, along with the accompanying Android app from the Google Play store.