Eating chocolate every day 'reduces risk of heart disease'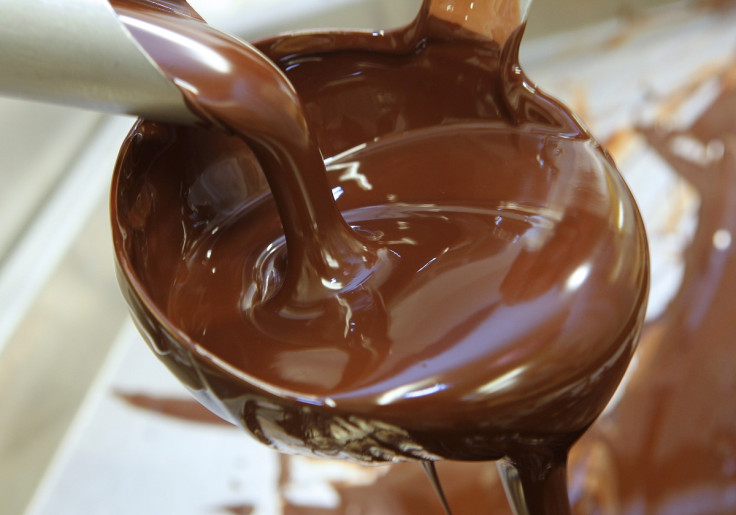 Eating a small amount of chocolate every day could have health benefits. A study found eating a bar of chocolate each day is linked to reducing the risk of diabetes and heart disease. Researchers say healthcare professionals could recommend patients to eat chocolate as a means of staying healthy.
Previous studies in mice found cocoa supplements reduced insulin resistance (where cells in the body are unable to use insulin as effectively, leading to high blood sugar). However, researchers from the Luxembourg Institute of Health said evidence of the possible role of chocolate on insulin resistance is "lacking".
The researchers looked at the chocolate eating habits from 1,153 people, using data from the 2007 survey, Observation of Cardiovascular Risk in Luxembourg. They also took into account whether the participants drink tea or coffee. These drinks can be high in polyphenol – a nutrient which could give chocolate its beneficial effects.
After taking into account other lifestyle and dietary habits, the findings, published in the British Journal of Nutrition, showed those eating 100g of chocolate each day had reduced insulin resistance and improved liver enzymes.
"Given the growing body of evidence, including our own study, cocoa-based products may represent an additional dietary recommendation to improve cardio-metabolic health," said Saverio Stranges, researcher working on the study. Reducing insulin resistance reduces the risk of high blood sugar. Insulin resistance is also linked to a higher risk of cardiovascular disease.
"Potential applications of this knowledge include recommendations by healthcare professionals to encourage individuals to consume a wide range of phytochemical-rich foods, which can include dark chocolate in moderate amounts," Stranges said.
"However, it is important to differentiate between the natural product cocoa and the processed product chocolate, which is an energy-dense food. Therefore, physical activity, diet and other lifestyle factors must be carefully balanced to avoid detrimental weight gain over time."
The team added further research is needed to understand the role chocolate plays in reducing diabetes and cardiovascular disease. "Observational results need to be supported by robust trial evidence," said Stranges.
© Copyright IBTimes 2023. All rights reserved.