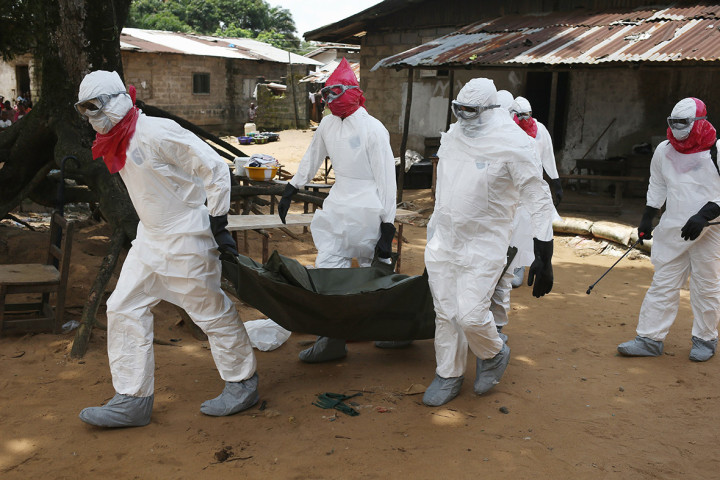 A patient who may have been exposed to the Ebola virus has been placed in isolation at a hospital in Sacramento, California.
The unnamed patient was admitted to the Kaiser Permanente South Sacramento Medical Center for testing, the San Francisco Chronicle reported. The hospital didn't provide details on the patient or how the person may have been infected.
Stephen Parodi, an infectious disease specialist with health group Kaiser Permanente, said: "We are working with the Sacramento County Division of Public Health regarding a patient admitted to the Kaiser Permanente South Sacramento Medical Center who may have been exposed to the Ebola virus."
The Centers for Disease Control and Prevention (CDC) will be testing blood samples to rule out the presence of the virus, he added. It will take several days before it is determined whether the patient is infected with the pathogen.
"To protect our patients, staff and physicians, even though infection with the virus is unconfirmed, we are taking the actions recommended by the CDC as a precaution, just as we do for other patients with a suspected infectious disease," Parodi said.
"This includes isolation of the patient in a specially equipped negative pressure room and the use of personal protective equipment by trained staff, coordinated with infectious disease specialists.
"This enables the medical center to provide care in a setting that safeguards other patients and medical teams."
Two US patients infected with the virus, a health care worker and a doctor, returned to the United States from Africa for treatment in late July.
Bloomberg reported that New York's Mount Sinai Hospital said a male patient who arrived at the Emergency room with Ebola like symptoms earlier this month after traveling to West Africa tested negative for virus.
According to new United Nations figures, 1,229 people have now died since the beginning of this year in the outbreak that has hit Sierra Leone, Liberia, Guinea and Nigeria. The World Health Organization said there were 84 deaths between 14 and 16 August alone.
Currently there is no known cure for Ebola, but the Liberian Information Minister Lewis Brown said the three African doctors receiving the experimental ZMapp drug are showing "remarkable signs of improvement".
The WHO has ruled that untested drugs can be used to treat patients in light of the scale of the current outbreak, which is the deadliest since the virus was discovered in the 1970s. The organisation recognised that it will take months to manufacture enough of the ZMapp drug for it to be administered widely.