Ebola Outbreak Photos: Fear and Panic as Liberian Forces Seal West Point Slum to Contain Disease
Liberian security forces have sealed off a seaside slum in the capital in the latest effort to stop the spread of Ebola, setting off protests by angry residents.
Fear and tension have been building in Monrovia for days and West Point has been one of the flash points. Many residents feel the government has not done enough to protect them from the spread of Ebola.
Getty Images photographer John Moore's powerful photographs document the plight of the residents of West Point.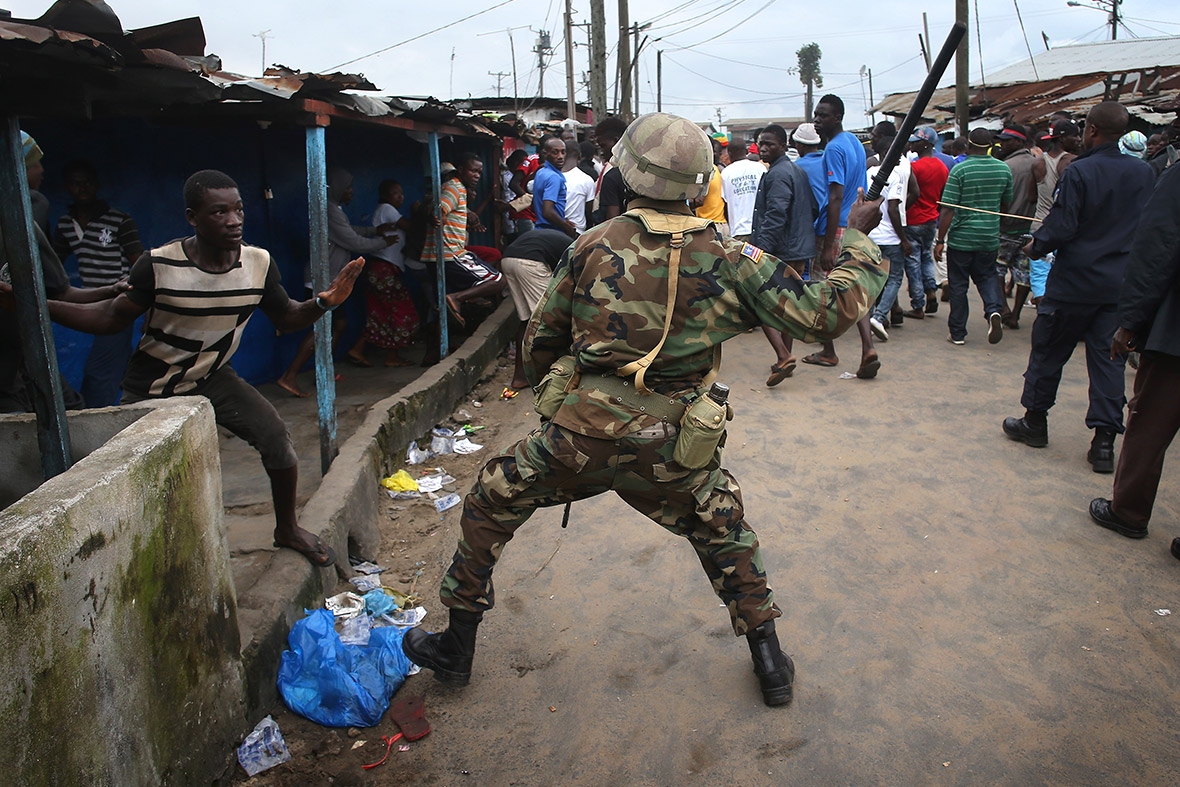 West Point residents raided an Ebola screening centre over the weekend, accusing officials of bringing sick people from all over Monrovia into their neighbourhood. In many areas of the capital, meanwhile, dead bodies have lain in the streets for hours, sometimes days, even though residents asked that the corpses be picked up by Health Ministry workers wearing protective gear.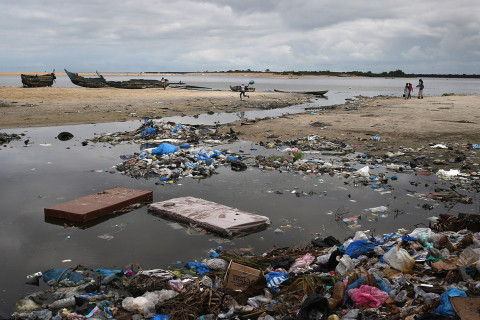 The Ebola outbreak, which began in December, has killed at least 1,229 people in Guinea, Liberia, Sierra Leone and Nigeria.
Liberia has the highest death toll, and its number of cases is rising the fastest. In response, President Ellen Johnson Sirleaf ordered West Point sealed off and imposed a nighttime curfew, saying authorities have not been able to curtail the spread of Ebola in the face of defiance of their recommendations.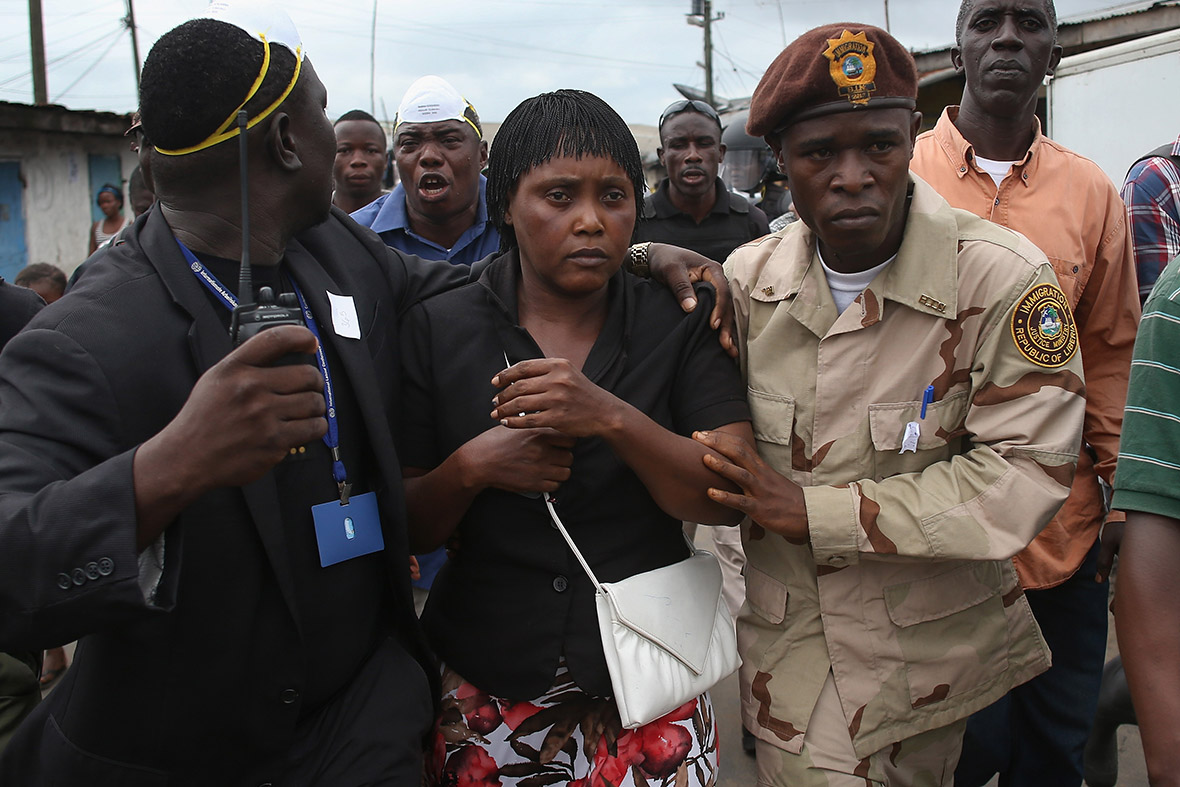 At least 50,000 people live on the half-mile-long point, which is one of the poorest and most densely populated neighbourhoods of the capital. Sanitation is poor even in the best of times, and defecation in the streets and beaches is a major problem.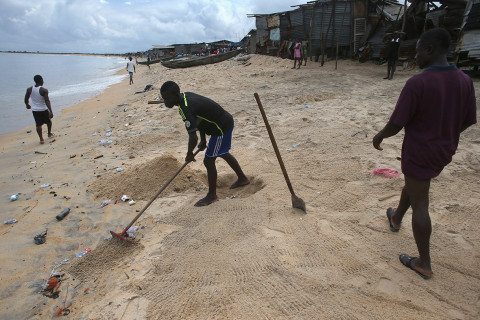 Mistrust of authorities is rampant in this poorly served area, where many people live without electricity or access to clean water.
Authorities here have struggled to treat and isolate the sick, in part because of widespread fear that treatment centres are places where people go to die. Many sick people have hidden in their homes, relatives have sometimes taken their loved ones away from health centres, and mobs have occasionally attacked health workers.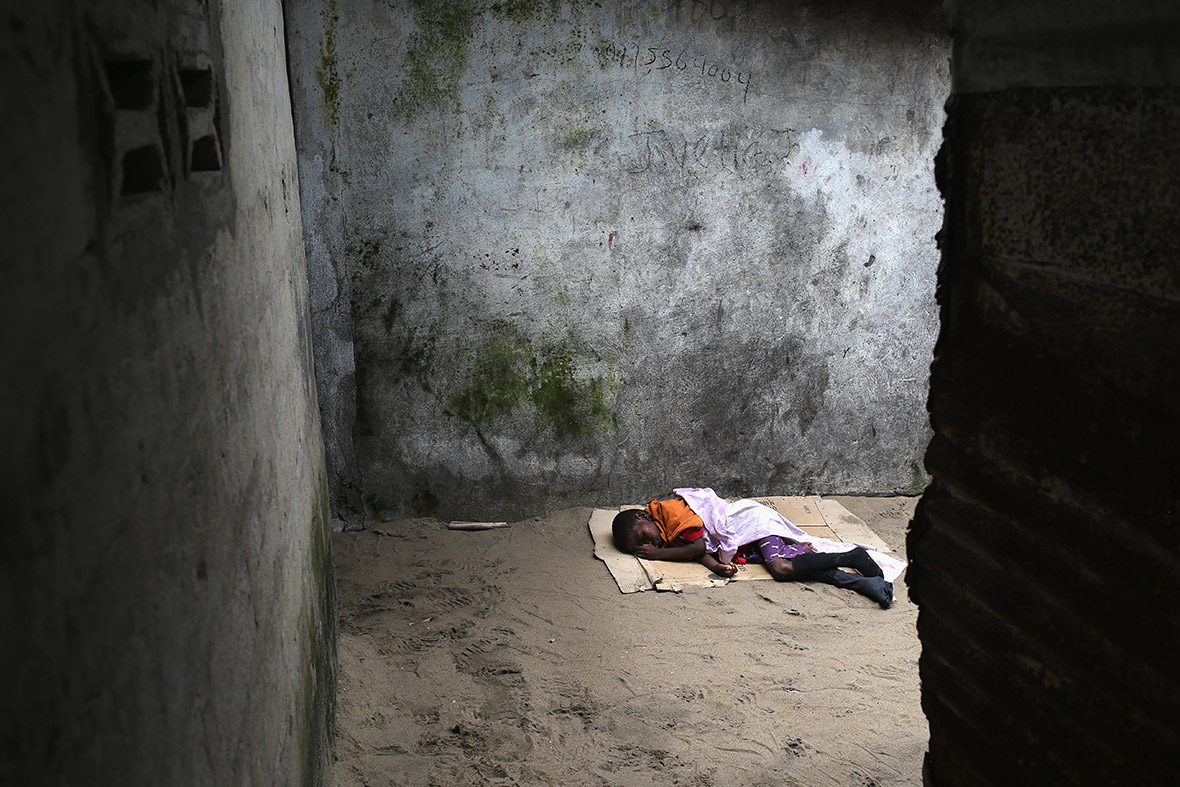 At least 1,229 people have died of Ebola in Guinea, Liberia, Sierra Leone and Nigeria in the current outbreak, and more than 2,240 have fallen ill with the virus, according to the World Health Organisation. The fastest-rising number of cases has been reported in Liberia, with at least 466 dead.