The European Central Bank decided to hold its benchmark interest rate at 0.0% and extend its monthly €80bn (£71.7bn) asset purchase programme until the end of March 2017, following the conclusion of its Governing Council meeting on Thursday (20 October).
Interest rates on marginal lending and deposit facilities will also remain unchanged at 0.25% and -0.40% respectively, in line with market expectations.
"The Governing Council continues to expect the key ECB interest rates to remain at present or lower levels for an extended period of time, and well past the horizon of the net asset purchases," the ECB said.
It added that the asset purchase programme could continue beyond March 2017, if necessary, and in any case until the bank sees "a sustained adjustment in the path of inflation consistent with its inflation aim."
Following the announcement, ECB President Mario Draghi said: "We will continue to act, if warranted, by using all instruments available within our mandate."
Possible December ECB stimulus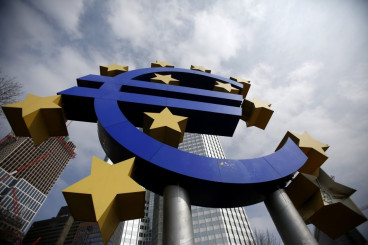 Dropping a possible hint in favour of bringing in further stimulus measures in December, he added that the ECB remains "committed to preserving the very substantial degree of monetary accommodation. "
"In December, our assessment will benefit from new macroeconomic projections drawn up by ECB forecasters," Draghi added, but insisted: "We didn't discuss tapering our asset purchase programme, or the possible horizon at which quantitative easing might end."
He also said the ECB would like to see a "self-sustained convergence" in the euro zone economy that could last without stimulus measures from the central bank.
Elsewhere, Draghi predicted that euro zone inflation (currently 0.4%) will continue to rise over the next couple of months.