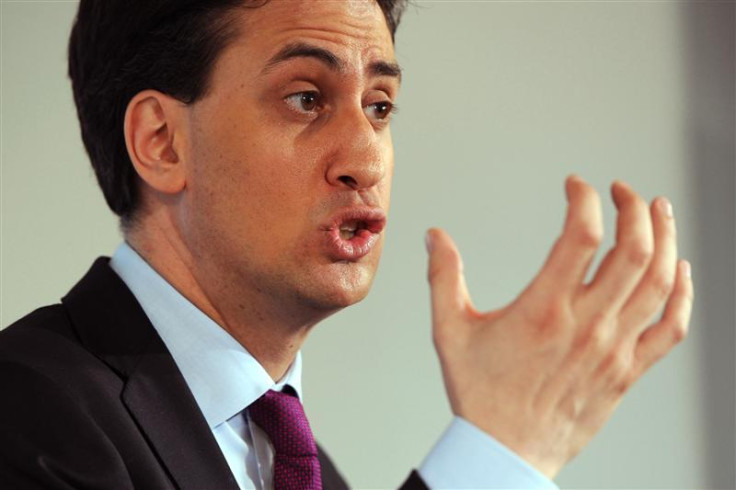 Ed Miliband has declared he would not be the leader of the Labour Party without the "trauma" of his Jewish family history.
Miliband has opened up about his position as "the first Jewish Labour Leader" in an article for the New Statesman.
In the piece, Miliband said that his family's religious history, though distant from him personally, formed the foundations of him as a person and set him off on his political career.
"I am not religious. But I am Jewish. My relationship with my Jewishness is complex. But whose isn't?" Miliband wrote.
He went on to describe how his maternal grandfather had been killed in a concentration camp during the Second World War, while his mother hid her identity with a fake name, before arriving in Britain in 1947.
"Like many others from Holocaust families, I have a paradoxical relationship with this history. On one level, I feel intimately connected with it - this happened to my parents and grandparents. On another, it feels like a completely different world," he said, adding that it was formative nonetheless.
"I would not be a leader of the Labour Party without the trauma of my family history," he claimed in the article.
While his religion has helped to define him as a person, he explained that it would not affect him as a politician in regard to either Israel or the Middle East. Taking a balanced approach to the troubled region, he said he supports a two state solution because he, too, longs for "the peace that both Palestinians and Israelis need so badly".
He added: "I was not indoctrinated with Marxism. Nor was I brought up with religion. But I was given a sense that the world could be a better, fairer and different place. And we all have a duty in our own way and our own time to seek to make it so."
Unknown facets of David and Ed Milibands' family history came to light in 2009 when the latter was giving a radio interview in Moscow in 2009. He was shocked when a woman called in and identified herself as Sofia Davidovna Miliband, his long-lost cousin.
The call was cut off, but Miliband later tracked her down and the 87-year-old relative invited him to her home to compare notes and fill in gaps on the Miliband family's history.