Ed Miliband Makes Robust Defence of Leadership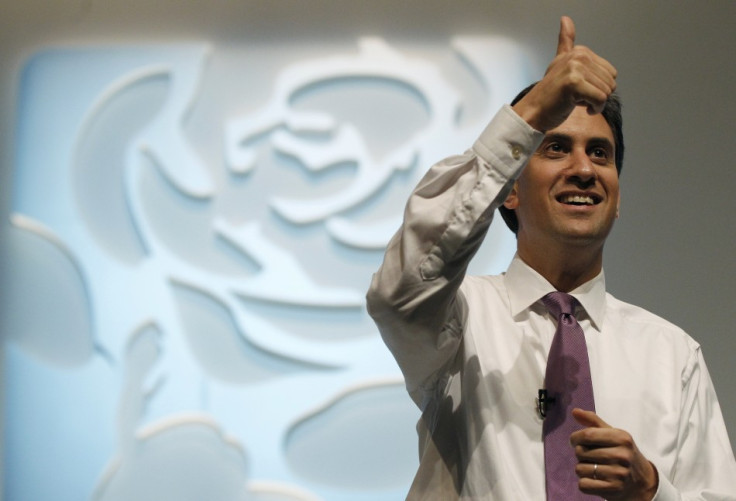 The under-pressure Labour leader, Ed Miliband, has made a robust defence of his leadership as he prepares for one of the most important speeches of his political life.
Speaking on the BBC's Today programme, Miliband dismissed the management style questions put to him by interviewer John Humphreys saying: "You get noised off. This happens.
"Being leader of the opposition is not an easy job so I have to remember why I ran for leadership and what my role is.
"I knew that we couldn't simply have a continuation of the last Labour government. It was a difficult decision to run, but now I am here I am determined to make a difference."
Opinions were divided over how Miliband fared against Humphreys with several commentators comparing the dialogue with the infamous Iain Duncan Smith interview in 2003 when the Conservative leader "giggled" and "laughed" his way through the questions.
There was support, however, from his shadow cabinet as Ben Bradshaw and Chuka Umunna both declared that Miliband was strong and comparable to Tony Blair.
Relaunch
The 42-year-old leader is due to relaunch the Labour party by calling for "responsible capitalism".
He will outline the tough choices a Labour government would have to make if it came to power at a time of continued economic restraint.
He pointed as an example to the annual uprating of the winter fuel allowance which may prove difficult to maintain but promised he would compensate by acting to stop energy companies "ripping off" the elderly.
"We took great pride in increasing the winter fuel allowance when were in government. It is going to be much harder to do that should we come back to power," he said.
"It means it is all the more important to take on some of those big vested interests in our country like the energy companies.
"To help pensioners those energy companies should be forced by law to guarantee to all those over 75 the lowest tariff. It is not fair to those people that they are being ripped off and overcharged.
"That is a concrete example of how you can make your society fairer in a world where there is less money."
© Copyright IBTimes 2023. All rights reserved.