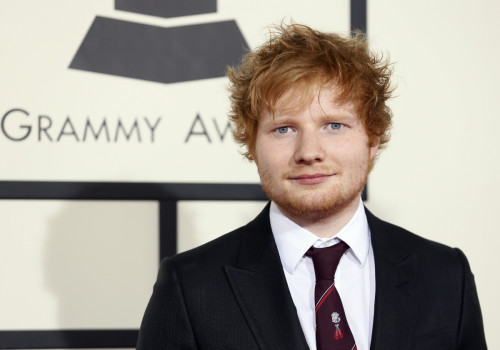 Popstar Ed Sheeran has been named as one of the UK's top "weird crushes".
The flame-haired singer shoot up from tenth place to an impressive second on the poll complied by Heat Magazine which celebrates unconventional hotties.
The A-Team hitmaker narrowly missed out on the top spot after TV presenter Matt Richardson took the crown.
Richardson, best known for presenting Xtra Factor with Caroline Flack, celebrated his victory after dethroning last years' winner, Russell Howard.
"I'm really happy. I really wanted it," 22-year-old Richardson said of his triumph. "A lot of people might be embarrassed about it, but I thought I'm never going to be 'torso of the week', so I'd better win this one."
He joins the list of past winners including Top Gear presenter Jeremy Clarkson and illusionist Derren Brown.
Heat editor Lucie Cave added: "Sexiness comes in all shapes, sizes, ages and smells, and at Heat we like to celebrate the unconventional.
"So while 'Weird Crush' might sound like a backhanded compliment, it's actually the highest honour we can bestow."
The winners were voted for Heat magazine readers and listeners of Heat Radio.
Heat Weird Crush Top 10
1. Matt Richardson
2. Ed Sheeran
3. Matt Edmondson
4. Jon Richardson
5. Francis Boulle
6. James Corden
7. Dynamo
8. Paul Hollywood
9. John Bishop
10. Jake Wood