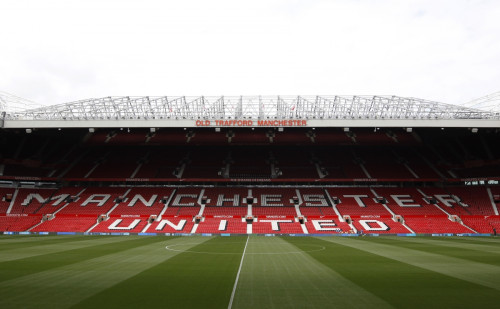 Manchester United executive vice-chairman Ed Woodward has delivered his full backing of under fire manager David Moyes by promising an unprecedented spending spree in the summer transfer window in order to reignite the club's pursuit of major silverware.
United's feeble defence of their Premier League title sees them 15 points behind leaders Chelsea prior to Wednesday's trip to Arsenal, while the club have also exited both domestic cup competitions in a disastrous start to 2014.
Following a turbulent start to the season after replacing Sir Alex Ferguson – not helped by a summer transfer window during which United signed one player in Marouane Fellaini from Everton – Moyes has come under increasing pressure despite only being in his first full season at Old Trafford.
After clinching the record-signing of Juan Mata for £37.1m from Chelsea, Moyes assured supporters United would invest in the summer in a mass overhaul of the club's first team squad which has only guided the club to seventh in the Premier League this term, nine points adrift of a Champions League place.
And Woodward, while announcing record revenue figures of £122.9m for the second quarter of the 2014 financial year, has confirmed significant funds will be made available to Moyes to stage a record-breaking raid in the summer.
Speaking during a conference call to divulge United's current financial position, Woodward said: "Over the medium term we would expect annual net player CAPEX [capital expenditure] to track higher than our historical average as we will invest in our squad as is needed to ensure we're competing at the highest level. This is in turn will have an impact on player wages.
"I am not going to give a number or even a range on this partly because this is a weather forecast and is subject to 'x' players going out and 'y' players coming in and who those players are so there are materially different numbers based on that.
"I don't think it would be helpful to guide on that. There is going to be an increase in the medium term and I don't want to get into giving forward looking into future financials."
The 40 year old, who replace David Gill in the summer, added: "It's fair to say we are focused on strengthening the squad. We are looking at players in the squad that players we could sell this summer.
"We wouldn't necessarily be looking to churn over a huge number of players as that can have a destabilising affect but we aren't afraid of moving in the market in a way which we haven't seen in recent years.
"If you look at historic numbers that gives you one guide. If you look at historic churning of players by number that gives you another guide. Historically we have had three sales and three purchases each years and it's possible that we would do more than that.
"Our guide as to where that might end up is a dynamic situation and it can throw up opportunities or the opposite of that as we go through the window."
United's record spending during a summer window currently stands at £91m, after the club signed Anderson, Nani, Owen Hargreaves, Carlos Tevez, Tomasz Kuszczak, Rodrigo Possebon and Manucho during the summer of 2007 and Woodward has pointed towards the club breaking that total in 2014.
Furthermore, Woodward's declaration that United will look to balance new signings with outgoings creates uncertainty over the future of Wayne Rooney, among others, including Anderson and Nani, as the England international represents one of the few players who would fetch a worthwhile fee.
But above all, the confirmation of major spending this summer works as a vote of confidence in Moyes, who was beginning to come in for criticism from supporters following a lacklustre start to the season and a recent run of three wins in nine matches this year.
"On the pitch we have progressed to the knock-out stages of the Champions League with Olympiakos as our next opponents in the last 16," Woodward continued. "In the Premier League we are not in the position we want to be in and we're working hard to change that and with 13 games to go there is still a lot to play for.
"We have recently announced the signing of Juan Mata and we are excited to bring a player of his calibre to the club especially in the more challenging January transfer window. Juan is an established international player, a World Cup and European Championship winner and a proven player in the Premier League and I am sure he will be a great addition to the team.
"In terms of potential impact on the commercial business, our starting point in terms of the long-term strategy of the club is to focus on building a squad which challenges for trophies and part of the financial strength that we have demonstrates that we have the ability to do that.
"We have the ability to buy players, nurture players and make sure we are competing at the top level. It take a long time to build up a huge fan base and that won't go away for a long time. Some of our competitors haven't won the Premier League for a while but still sell shirts globally."