Dani Parejo denies attempt to join Barcelona was the reason behind agent's summer switch
It was said that the Catalans considered signing the Spaniard as an alternative to Liverpool's Philippe Coutinho.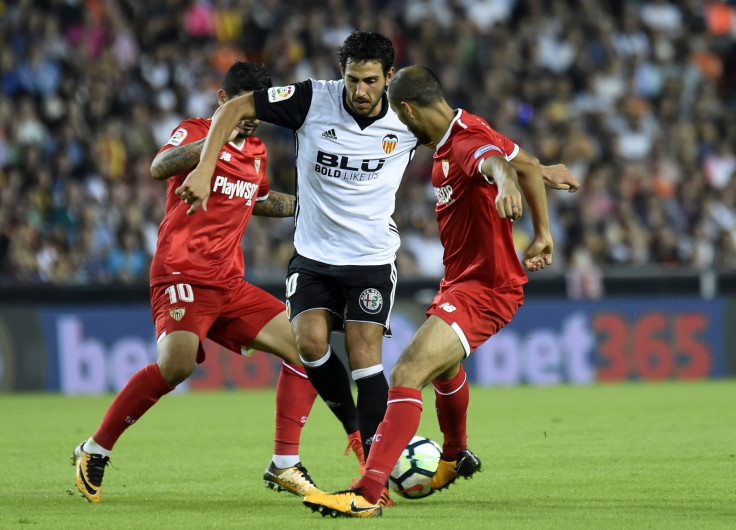 Valencia star Dani Parejo has hit back at recent reports claiming that he changed his agent during the last summer transfer window in a bid to force a move to Barcelona.
The 28-year-old midfielder emerged as an alternative target to to Philippe Coutinho during the dying days of the summer market amid the Catalans' complications to convince Liverpool to part ways with the Brazilian international.
Valverde coached Parejo during his tenure at Mestalla and Mundo Deportivo and Sport reported at the time that the Barcelona were considering making a late move to reunite both at the Nou Camp.
The deal looked much easier than signing Coutinho as Barcelona only needed to meet Parejo's €50m (£44.4m, $58.5m) release clause at Valencia to complete the transfer while Liverpool were said to be demanding four times more to cash in on with the Brazilian international.
The La Liga finally failed to make any late addition to Valverde's squad despite having been on the hunt for a creative midfielder since the beginning of the summer.
El Confindencial reported earlier this month that Parejo - who played for English club QPR as a teenager - was so desperate to join Barcelona that he changed his agent after the new one guaranteed him that he was going to fulfil his dream to play at Barcelona.
The report said that Valverde's side did consider the move but they finally decided against signing the Spaniard following the unsuccessful adaptation of Parejo's former teammates Andre Gomes and Paco Alcacer to the La Liga giants.
Parejo, however, has claimed that his decision to change agents had nothing to do with a potential move to Barcelona.
"No, it was the other way around," the Valencia star said to Marca. "I had been with [the agency] Bahia all my career and I need to thank them, as they've done a great job for me. However, I thought it was necessary to make a change because there are some situations which you think can do better.
"It is not that I wanted to go to Barcelona. If Barcelona want a player then they come, they pay the release clause and if the player wants to leave then he does. I've been with Valencia almost all my career and owe a lot to the club and the city,
"I cannot behave poorly to the club that has given me almost everything in my footballing life. If I do have to leave here one day then I hope it will be a long time away."
Meanwhile, pressed whether he was aware about Valverde's interest in reuniting with him at the Nou Camp, he replied: "I don't know if Barcelona were considering it, with all of the commotion of that window,"
"But I always had the mind set of wanting to stay. Since Marcelino arrived I told him I want to train with him."