Eden Hazard Confirms Chelsea Stay and Reveals New Contract Talks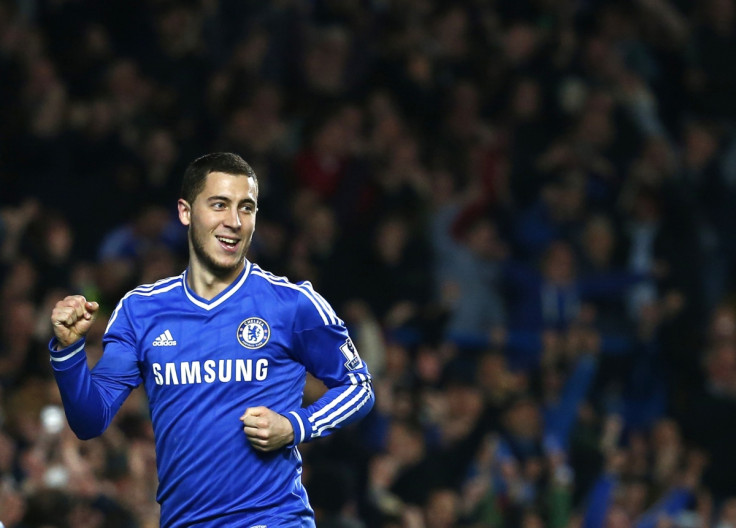 Eden Hazard has confirmed that he will not be leaving Chelsea this summer and has also revealed that he is in discussions regarding a new contract.
The Belgium international was the Blues' Player of the Season and he had earlier hinted at a stay when he revealed that he had got his preferred number 10 jersey for next season.
There were reports earlier in the transfer window linking the Belgian star away from Stamford Bridge, with Paris Saint Germain touted as a possible destination. The Ligue 1 champions were ready to bid up to £60m for the 23-year-old playmaker, but Hazard has confirmed that he is staying put.
"I am staying at Chelsea 100 per cent sure. Of course in football you never know but I am under contract with Chelsea and I want to stay there," Hazard said, as quoted in the Express.
"And I am in discussions with Chelsea for a new contract. It is only the beginning of the talks right now so we have got time but the fact that Chelsea have offered me a new deal means that they have got a lot of confidence in me that I can do a good job and that they can count on me."
"PSG never made any suggestions to me personally," the Chelsea star added.
The report also claimed that the Blues have offered the Belgian star a five-year deal worth £200,000 a week.
Meanwhile, Hazard has defended himself after being criticised for his laziness and nonchalant style of play by former Belgium player Marc Degryse.
"Hazard is the type of player who sometimes needs a kick up the a***!" Degryse said.
"Against Sweden he switched off several times, just like he did in the Champions League for Chelsea against Atletico Madrid. If that doesn't change Wilmots will have to resolve it by dropping him."
However, the Chelsea ace said that fans should not be deceived by appearances, and that his style of football makes it look like he is uninterested and doesn't work hard enough.
"The way I play I can sometimes seem nonchalant; it has always been the same for me. People demand a lot of me and that's to be expected. But when I play for Chelsea you play one game and even if it doesn't go well you can immediately play another and redeem yourself," Hazard explained.
"But with the national team, there is more pressure to perform every time. They always expect me to do tricks all the time and score goals and that's not easy."
© Copyright IBTimes 2023. All rights reserved.