Eden Hazard could quit Chelsea in the summer if the club fail to qualify for next season's Champions League, former Liverpool defender Jamie Carragher has warned.
The Blues bounced back after back-to-back heavy defeats against Bournemouth and Watford, respectively, by beating West Brom 3-0 at Stamford Bridge on 12 February, with Hazard scoring a brace.
The win lifted Chelsea a point above Tottenham into fourth place and eased the pressure on manager Antonio Conte.
Carragher said it would be tough for the Chelsea hierarchy to persuade Hazard to stay at the club next season if they fail to qualify for the Champions League.
"The unfortunate thing when Chelsea are talking about getting into the top four tonight and Hazard said Chelsea are made to win trophies, this season they can still win the FA Cup and the Champions League, but if they don't get into the top four, you would have to worry about him," the former England defender told Sky Sports.
"I think every top club in world football would be looking at that situation if they didn't get Champions League football.
"He is one of the strongest players in the Premier League. The world's greatest ever players that we've seen, not just in the Premier League, are often flair players so as a defender, you think 'I can leave one on them' or something like that, but you can't bully the best players.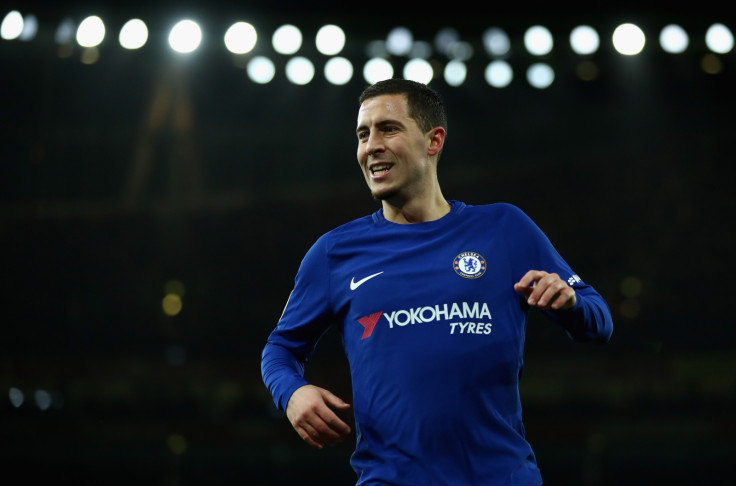 "He's exactly the same, and he has that strength where you can't get the ball off them."
Hazard said last month that he intended to put pen to paper on a new contract at Chelsea amid reports that Real Madrid are interested in signing him in the summer.
The Spanish giants have been monitoring Hazard for some time but are yet to table an official bid, with the club's head coach Zinedine Zidane a known admirer of the Belgian.