Eden Hazard says he is no rush to leave Chelsea amid reports linking him with a summer switch to Real Madrid.
Reports last week suggested that Hazard had put talks over a £300,000-a-week deal on hold until the end of the season over fears that it would effectively end his hopes of moving to Real.
The Spanish giants have been monitoring Hazard for some time but are yet to table an official offer, with the club's head coach Zinedine Zidane a known admirer of the Belgian.
However, Hazard insisted that quitting Chelsea is not on his mind as he is happy at Stamford Bridge for the moment.
"It's my sixth year [at Chelsea]. I have my family here," he was quoted as saying by The Sun. "My wife and children feel really good. I'm not far from Belgium, so those close to me and my parents or brothers can come quite often.
"I'm at a big club. Almost every year I win a trophy. On the pitch, it's going really well.
"I'm here for now, I'm trying to finish my year as well as possible. After that, I'll have two years on my contract. We'll see what happens."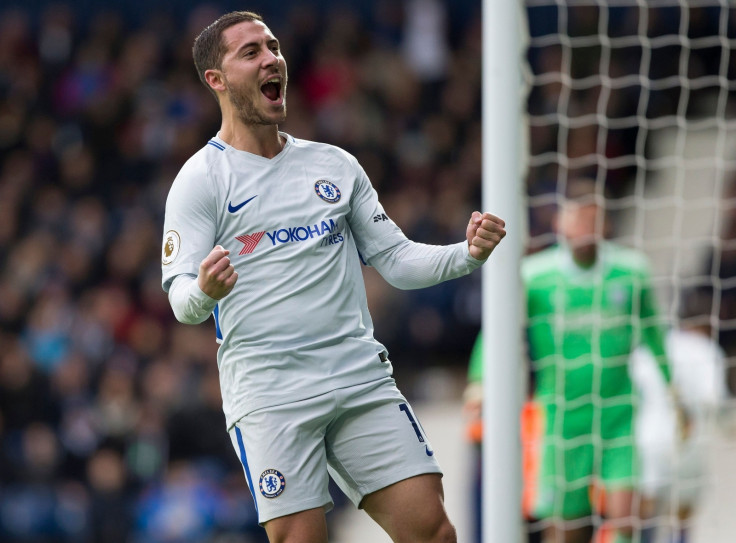 Hazard went on to say that he was keen to emulate the achievements of former Chelsea striker Didier Drogba, who won the Champions League in his final season at the club.
"It's not easy to win the Champions League. Perhaps I'll never win it. Of course, I would like to do it like Didier Drogba, who left after winning the Champions League," the Belgian said.
"It would be great to do that. It would give me a happy ending.
"I just want to give my best. If I don't win the Champions League, that's just how it is, that's my story. In any case, I'll do everything to win it."
Real Madrid are reported to be planning a shake-up of their squad next summer, with Gareth Bale among the names likely to be shown the door.
The 12-time European champions could pursue Hazard as a replacement for Bale, whose career in Spain has stalled due to a series of injuries.