Edible Water Bottles to Tackle Plastic Menace?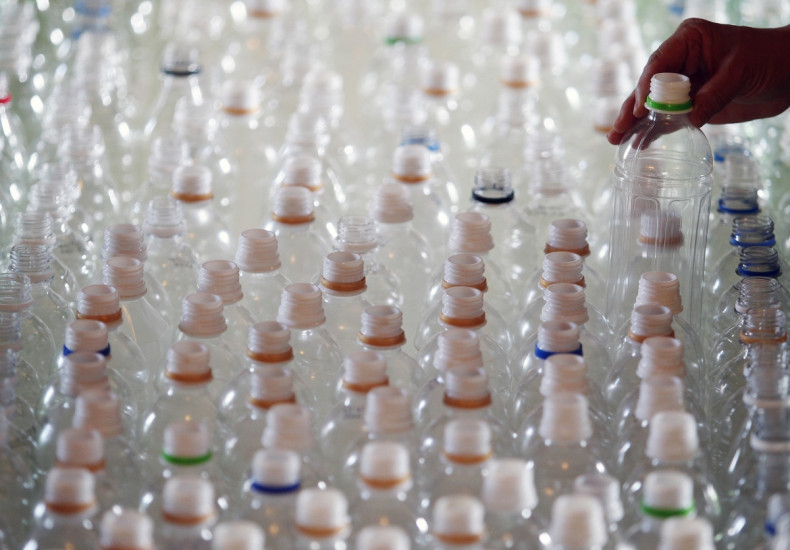 A new breakthrough by a team of London scientists could mean we are soon eating our water bottles instead of throwing them away.
Design students from Imperial College London have developed the Ooho water container, an edible water bottle, which could save the world from one of its biggest environmental threats -- plastic waste.
A team led by Rodrigo Garcia Gonzalez has been working on the Ooho water bottle, which, according to Smithsonian magazine, could reduce to obsolence the 50 billion plastic bottles that Americans use each year.
The Ooho water bottle resembles a jellyfish and is made of edible material.
Gonzalez took inspiration from the culinary technique 'spherification' by legendary Spanish chef Ferran Adria, who used this technique to add juice-filled pearls to bubble tea.
"The main point in manipulating the water as solid ice during the encapsulation is to make it possible to get bigger spheres and allow the calcium and algae to stay exclusively in the membrane," Gonzalez told the Smithsonian.
The scientists received accolades from critics for his invention, but he also revealed that not all reactions were positive. He compares the edible water bottle's fortified layers to a fruit's skin.
"The jelly texture around [the bottles] is something we are not used to yet. Not all of the reactions were positive. Some people say that [the bottles] are like breast implants or jellyfish," he said.
Although the sensitivity of the product can be an issue, Gonzalez said: "This is a problem we're trying to address with a double container.
"The idea is that we can pack several individual edible Oohos into a bigger Ooho container [to make] a thicker and more resistant membrane."
Ooho is still in its testing phase and Gonzalez and his fellow researchers need to work on increasing the size of the edible bottle to hold larger quantities of water.