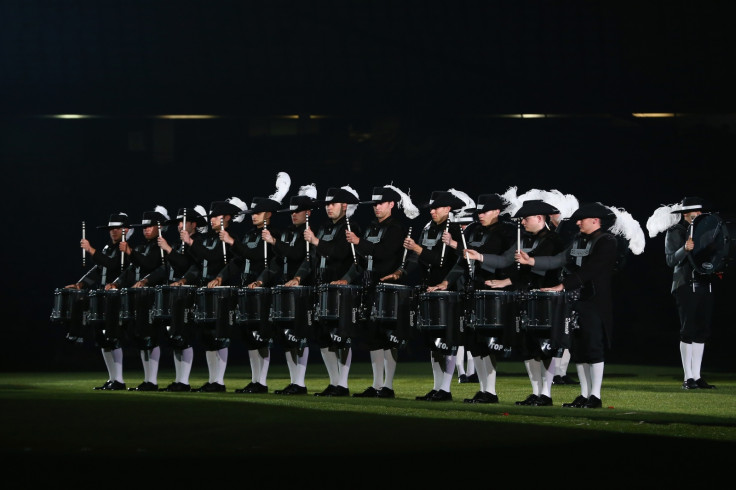 Held in the picturesque Edinburgh Castle, the Royal Edinburgh Military Tattoo is set to begin this week. The annual celebration of music and entertainment is performed by the British Armed Forces, the Commonwealth and International military bands and more. This year, the military tattoo will take place between 5 and 27 August.
What is a tattoo?
A tattoo is a military performance of music, or a display of the armed forces. The name comes from an early 17th century Dutch phrase meaning "turn off the tap" - "doe den tap toe" - which signalled the last orders for public houses serving alcohol to soldiers, who would then return to their barracks. Although the tattoo started as a form of military music, it has evolved into a theatrical performance.
When did the Edinburgh Military Tattoo start?
Scotland's military tattoo was first officially staged in 1950. Now, around 100 million people see the Tattoo each year on international television.
It has always been staged at Edinburgh Castle and is held to raise money for charity, but visitors to the Tattoo contribute an estimated £77 million to Scotland's economy. Some 48 countries from six continents have been represented at the Edinburgh Tattoo.
What is on this year's programme?
In the 2016 event, the Tattoo will commemorate the Queen's 90th birthday under the theme Tunes of Glory. The production will include the New Zealand Army Band and Lochiel Marching Drill Team, the Royal Jordanian Armed Forces Band and Drill Team and His Majesty The King's Guard from Norway, among many others.
Tattoo Chief Executive and Producer, Brigadier David Allfrey, said: "There will be a strong heritage texture to the Show, not just celebrating our Nation's Armed Forces and their musical pedigree but also celebrating Her Majesty The Queen's 90th year - a brilliant combination which provides us with a perfect excuse to bring together the best of our military musicians and those of some long-standing friends and allies.
"The Tattoo always delivers huge colour and pace but I sense this coming year we will hit a new height."