Uruguay international Edinson Cavani is likely to remain with Serie A club Napoli, amid rumours of a transfer to the Premier League. The Serie A club's owner, Aurelio De Laurentiis, spoke to Radio Monte and dismissed the idea of the prolific South American leaving Naples in the near future.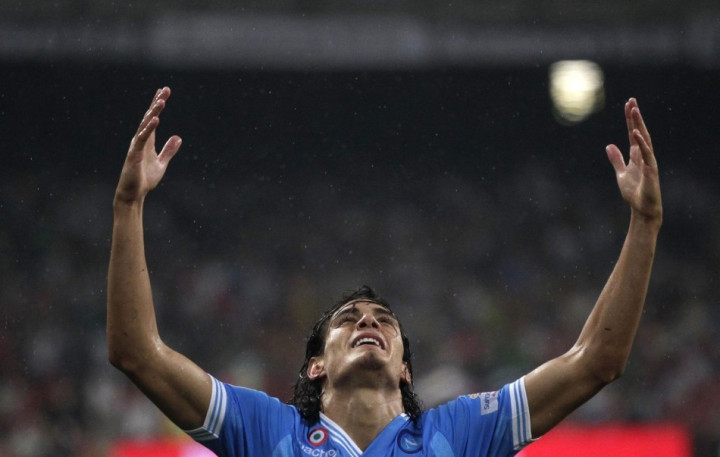 "Cavani is a warrior who embodies all that's best of the Napoli spirit and our supporters. It is because of this I turned down an offer of €55m [£45m]. He has become the symbol of our resurgence. If I have kept him here it is not because of money, but a love for the club," Di Laurentiis explained.
The 25 year old striker has been in superb form since joining the Stadio San Paolo in 2010, scoring 62 goals from 85 appearances in Italian top flight football. And with seven goals in five appearances in this season's UEFA Europa League, Cavani is undoubtedly one of the in-form strikers in Europe at the moment.
Cavani was linked with a number of the Premier League's top clubs in the summer, including European champions Chelsea and English champions Manchester City. And if comments from the striker's agent, Claudio Annelucci, are to be believed, then Arsenal and Liverpool have also joined the race to sign the South American.
"Liverpool and Arsenal are the first clubs Cavani has agreed to talk to. It is no secret that Cavani wants to play in England; it is one of his biggest dreams," Annelucci was quoted in the Express.
However, De Laurentiis' comments seem to rule out any possibility of a move to the Premier League, although, given the Italian club claimed a £78m price tag for their star in the summer, it could be that an improved bid might lead to a change of heart.
Mancini Disappointed with Sunderland Defeat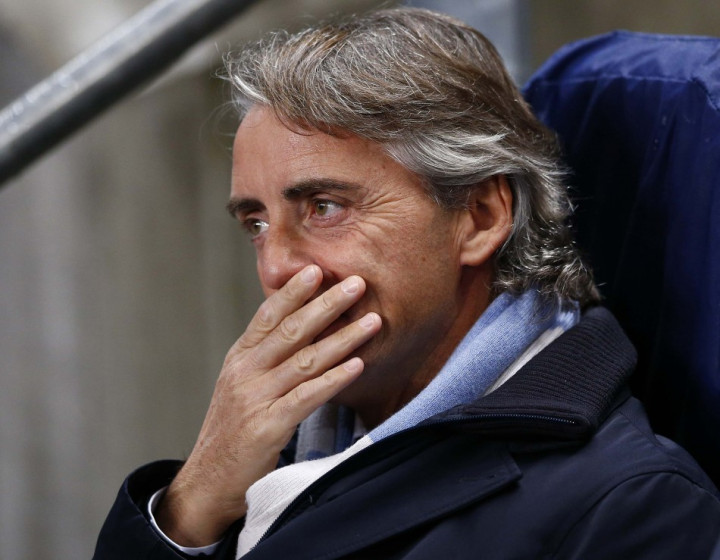 Meanwhile, City manager Roberto Mancini was left frustrated after the champions lost the Boxing Day fixture. The Etihad club had travelled to the Stadium of Light to play Sunderland but were undone by a goal from former midfielder Adam Johnson. The 1-0 defeat, coupled with a dramatic and late 4-3 win for rivals Manchester United, means the Red Devils extend their lead at the top of the table to seven points.
"When you come to play here you say the same things, you dominate the game and you lose, you don't think it is possible but this is football. It is the same as last season, like two years ago, like three years ago. I think we played very well, but we had one problem - we need to score and we don't score enough to win, and at this time our strikers need to improve, if you don't score you don't win - we had five chances in the first half and did not score," Mancini explained.