Edmund Shing: Microsoft and Amazon lead cloud computing boon ripe for investment
In the week of 19 October, Microsoft (US code: MSFT) shares surged 9% on the back on an unexpectedly strong quarterly earnings report, reaching a new 15-year price high of almost $53 per share.
All key Microsoft business divisions performed better than expected, with strong contributions from the new Windows 10 operating system, the Office 365 online productivity software suite, and strong uptake of the Xbox One games console and associated Xbox live online subscriptions.
But the real star of the show was the 14% constant currency growth in sales from the Intelligent Cloud division, with Microsoft's Azure cloud services product doubling revenues over the same period a year ago.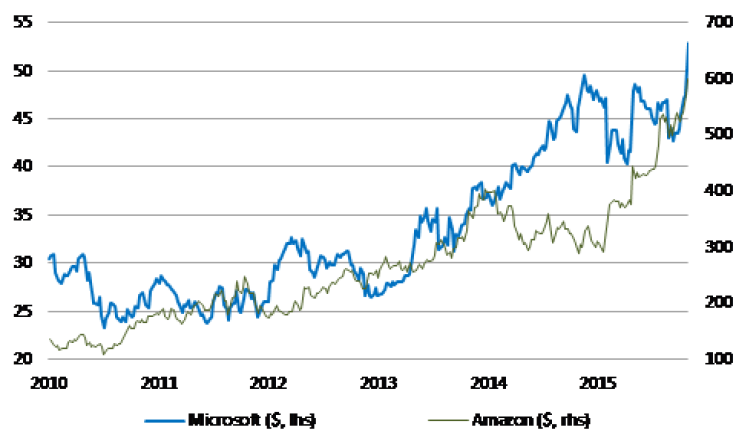 Chart 1. Microsoft and Amazon Hit New Highs
Bloomberg
This mirrors the very strong performance seen in Amazon's quarterly earnings report, with Amazon Web Services posting a very impressive 78% jump in sales over a year ago, driving a surge in Amazon's profit growth.
So two of US Tech's hottest cloud computing giants are hitting new share price highs (Chart 1), joined by the third, the company formerly known as Google, now called Alphabet (US code: GOOGL).
Looking at the growth of the cloud computing sector overall, it continues to be very impressive as more and more companies take advantage of Web 2.0 to produce new disruptive business models.
Think about the impact that new web-based service businesses have had in taking market share: Uber in taxi services, Airbnb in short hotel stays, Netflix in video on-demand and of course the continued boom in convenient, online shopping at the expense of the traditional High Street.
The cloud computing companies that provide the essential web hosting and computing power behind these web-based companies are led by Amazon and Microsoft, but also include IBM, Alphabet (Google) and Salesforce.com (Chart 2).
US technology dominates the cloud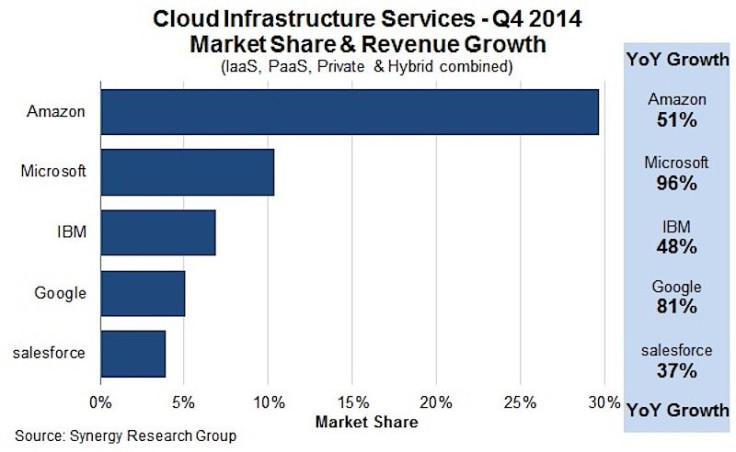 Chart 2. The Top 5 Cloud Computing Companies
Synergy Research Group
Cloud computing is dominated by US technology behemoths. So if you want to invest in the growth of cloud computing, the most obvious way is via buying shares in US tech companies.
You could buy shares in one or a number of these technology giants; however that requires a share account that allows you to trade in US-listed shares, and also requires you to buy these shares in US dollars. This is the approach I take personally, but is perhaps only for the experienced investor who wants to invest regularly in US shares.
ETFs and investment trusts: An easier solution
For investors who do not want to take this more complicated route, a far easier solution lies in exchange-traded funds and investment trusts. These funds, listed on the London Stock Exchange, allow you to buy diversified exposure in US technology companies without needing special overseas share accounts or converting money into US dollars.
There are three such listed funds that you can buy via a standard UK share account or a stocks and shares ISA:
The Polar Capital Technology Trust (UK code: PCT, 572p as of Friday 23 October). This is an investment trust which invests globally in technology companies, with naturally a heavy bias towards US technology stocks. Its top holdings currently are: Apple, Alphabet, Facebook, Microsoft and Amazon.
The Powershares Nasdaq-100 UCITS ETF (UK code: EQQQ, share price £73.67), an ETF which mimics the US technology-heavy Nasdaq 100 index. Top 3 holdings: Apple, Microsoft and Amazon.
3. The Source Technology S&P US Select Sector UCITS ETF (UK code; XLKQ, share price £66.85), an ETF which invests in the US technology sector. Top holdings: Apple, Microsoft and Facebook.
For pure technology exposure and a fund that holds three of the largest cloud computing providers, I would opt for the Polar Capital Technology Trust right now, although the Powershares Nasdaq 100 comes a close second.
UK cloud computing companies: iomart
In the UK, there are few listed cloud computing companies. One smaller UK technology company that is generating strong sales and profit growth from cloud computing is iomart (UK code: IOM, share price 280p), which develops and puts in place cloud computing solutions for companies using, for example Microsoft's Azure online software platform.
It has performed well over the last year on the back of strong growth, but could be set for further strong growth as cloud computing becomes ever more popular.
---
Edmund Shing is Global Head of Equity Derivative Strategy at BNP Paribas in London. He holds a PhD in Artificial Intelligence.
---
© Copyright IBTimes 2023. All rights reserved.