NSA whistleblower Edward Snowden, who is currently in hiding, has spoken from a secret location in Hong Kong saying he is "neither hero nor traitor."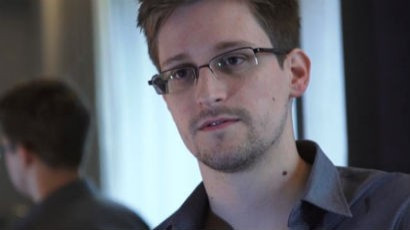 The ex-NSA employee who is behind the leaking of some of the most classified documents in US intelligence history has spoken out for the first time since going to ground in Hong Kong on Monday.
Edward Snowden, 29, has spoken to the South China Morning Post from a secret base in Hong Kong saying that he is "neither traitor nor hero. I'm an American."
Snowden has been in hiding in Hong Kong since he checked out of the luxurious Mira Hotel on Nathan on Monday morning fearing the US authorities were closing in on him. Snowden had been in the $330-a-night hotel since 20 May when he flew from his home in Hawaii to meet Guardian journalists who were going to break the story.
Speaking to the South China Morning Post, Snowden defended his decision to base himself in Hong Kong as the fall out from the unprecedented leaks happened:
"People who think I made a mistake in picking Hong Kong as a location misunderstand my intentions. I am not here to hide from justice; I am here to reveal criminality," Snowden said.
"Ask the courts and people of Hong Kong"
The US government is expected to charge Snowden soon, and attempt to extradite him back to American soil, but the ex-NSA operative is planning on fighting them all the way: "My intention is to ask the courts and people of Hong Kong to decide my fate. I have been given no reason to doubt your system.''
Snowden has been the centre of attention since the doucments relating to the NSA's Prism programme leaked last week and the spotlight became even more intense after he revealed his identity at the weekend.
The South China Morning Post has only posted a small part of its interview with Snowden promising to reveal more soon. The Hong Kong-based daily newspaper has teased further details of the interview, promising "more explosive details on US surveillance targets" as well as his immediate plans for the future, his fears for his family and what he believes the US authorities have taken since he revealed his identity on Sunday.
Snowden has been heralded as a hero in some quarters while others have branded him a traitor for leaking informaiton which would have a potentially critical impact on US intelligence operatives aroudn the world.